This situation came up and was logged as a bug with a client. While I had been exposed to the issue at a previous client, other folks on the team were not as familiar and unsure what to do next as a result of the message. Due to that I figured I would put together this short write-up in case anyone comes across this and isn't sure what to do.
If the following message appears within your content editor when you do a quick search in the content tree, then you need to rebuild your search index.
"An error occurred while searching. Rephrase the query.

Could not find file 'Sitecore instance directory>\Data\Indexes\__system\"
Your search index has failed. Trying to rebuild the index at this point might bring you back to normal, but it is likely you will need to remove your index files first. So under the <your Sitecore instance directory>\Data\Indexes folder, remove all the folders and files. Back those files up if you would like – however it is likely you'll never need them again.
Login to the Sitecore desktop, and proceed to Sitecore Start button -> Control Panel.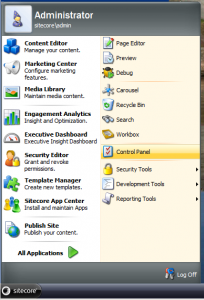 From the control panel dialog select 'Database' and then select 'Rebuild the Search Index'.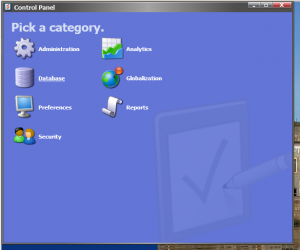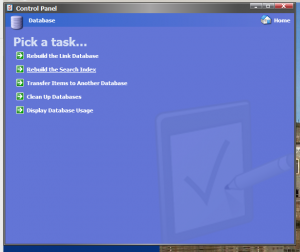 On the Select Search Index dialog – choose all available indexes and select the rebuild button.



Once complete, you should be able to again perform searches within the Sitecore content editor.