Content targeting is a hot topic in marketing circles these days.  Actually content targeting has always been a hot topic, but many content management systems didn't support it or made it too difficult to implement.  IBM WebSphere Portal has long included the concept of content targeting through its personalization engine.  But, in the past, IBM made it difficult on the business user to actually create and implement targeting rules.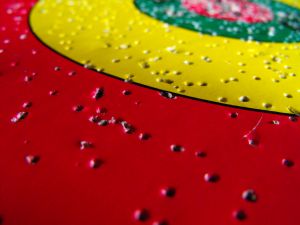 As of version 8, IBM is attempting to make it much easier to target content on your website through the aptly named Content Targeting feature included in WebSphere Portal Version 8.0.0.1.  The new capabilities are covered in IBM's online documentation as fix pack supplemental documentation.
Basically, content targeting tries to match specific content to a specific visitor of your site.  When visitors log in to the site, content targeting is easier because we know more about the user.  When a user visits your site anonymously, targeting is much more difficult because we don't know much about the user.
Typical content targeting patterns involve looking at the where the user is located (by geocoding the IP address of the user), by looking at the type of device a user is using, or by looking at where a user came from to get to your site (known as the referrer).  In the new content targeting features of WebSphere Portal, IBM makes it easier to examine the device and referrer.  Lets take a look a the referrer.
If your visitor is coming to your site by way of a search engine, the search site will pass along the text that user was searching.  For content targeting, this information can be extremely valuable because it tells us why the user is coming to our site.  WebSphere portal has long tracked the referrer in its Personalization engine, but it was very cumbersome to parse out the search text.  In this new version, IBM makes it very easy to access the search text from Google, Bing, Yahoo, Ask, and AOL.
As a typical example, assume you want to display a hero graphic on your site.  You have a standard image for most users, but you want to display a special image to users who come to your site from Google and were searching for the word Portal.  In this case, you can use the content targeting feature to create a rule that displays each hero graphic based on the referrer.   In the IBM documentation referenced above, they show how to create a visibility rule to accomplish this.
As I mentioned, WebSphere Portal has long had the capability to create this targeted content experience.  What is new in v8.0.0.1 is that these rules can now be created right on the page without having to navigate to the rules editor and figure out what type of rule to create.
IBM has also subtly adjusted the names used for some of the rules.  For example, what we used to call Profiling is now called Segments.  Segmentation is what marketing does to group customers or prospects, so it makes sense for our marketing people to create Segments.  In addition, IBM has traditionally used the term content spot to refer to a location where targeted content would exist on a page.  In addition to a content spot, IBM is now using the term Targeted to make sure we know that the spot will hold targeted content.  So when we want to create targeted content, we define a targeted content spot, define the segments that will see customized content, and then point to the content that will be displayed.
I hope to get some hands on time with this new feature and see how it works out. If you have used content targeting in WebSphere Portal 8, leave a comment with your experience.