Configuration Manager 2012 comes with the ability to backup site servers. The problem is, Site Backups not turned on by default and not in an obvious location.
Configuration Manager includes a set of built-in maintenance tasks that are all configurable, this is the area where you can enable Site Backup.

Open the Configuration Manager Console.
Go to Administration\Sites.
Right click on the site and go to Site Maintenance.


Click on Backup Site Server and click edit.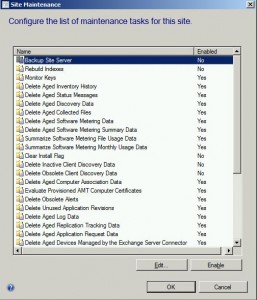 Check Enable this task.
From here  you can adjust the backup schedule, and enable alerts on backup failures.
Click on Set Paths.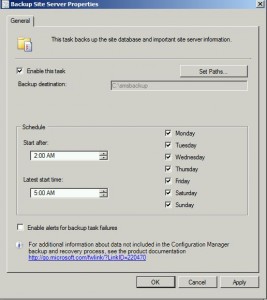 Choose backup to a local location or to a network share.


Click ok and you are now set to take site server backups.
The backup will start as scheduled, or you can start it immediately by starting the service.