In a word: YES!
A hospital's enterprise performance management program should offer proof that comparisons of actual performance against strategic objectives enable the healthcare organization to achieve rapid and effective organizational change. There are four initiatives that may go a long way to operationalize such a program initiative:
Align performance metrics with strategic initiatives
Structure dashboards for the CEO
Link performance to annual reviews
Customize dashboard views to the specific end user
Many healthcare organizations possess a wealth of untapped strategic information in their transaction systems (EMR, HIM, etc.). If this information could be summarized in a meaningful and intuitive manner and updated on a routine basis (daily if possible), senior leadership for these organizations (CFO, CNO, CMIO, CIO, CEO, CMO) would have real-time views of actual performance against strategic objectives, and could use the data to facilitate the allocation of scarce resources and accelerate change in a structured manner.
In the past ten years, there has been a "movement" afoot to begin tracking key performance indicators (KPIs) that impact financial performance of the provider enterprise. Those CFO's who are able to muster the organizational resources to develop these KPIs can better monitor and manage performance across the organization's multiple facilities. Provider organizations that have accomplished this process of data analytic dashboards have seen a dramatic reduction in operational costs in nursing, LIS, and personnel.
For example, when Cleveland Clinic's CEO mandated that KPI dashboards be developed and that hospital management use these dashboards to track operational costs, the following benefits in the quality of patient care, and cost containment were realized:
Reduced nursing agency expenses by more than $5 million per year since 2006
Reduction in blood product expense by more than $400,000 annually through careful analysis of blood product usage. More effective recruiting of clinical professionals to prepare for seasonal shifts in employment
Focusing on Key Performance Data: In order to build out the necessary KPI dashboards that will deliver on the notion of reducing cost, one must assess the current state of operational drivers that have an impact on financial performance within the hospital. The status quo methodology is to evaluate the organization's performance metrics based primarily on financial outcomes. Applying metrics to operational drivers allows the organization to better appreciate the relationship between operations and finance, enabling the organization to align operational tasks with strategic goals. Historically, healthcare organizations have focused on improving their revenue cycle and financial performance. However, today's additional regulatory compliance and improved quality of care mandates there is much more to focus on than revenue cycle and financial performance.
One access metric that a provider should consider tracking would be hospital registration throughput for those patients registering for a procedure. Patients registering and being scheduled for a procedure in a particular department could be tracked and surveyed regarding service levels and quality of interaction. The provider would establish a goal to have the in-patient registration process completed within a specific time frame for the process.
With the focus of both managers and staff, timely goals could be established. Using the information within the analytical dashboards, the progress and success of these goals could easily be tracked.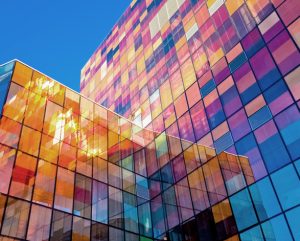 With some guidance, you can craft a data platform that is right for your organization's needs and gets the most return from your data capital.
One might ask, "Is improvement as simple as identifying the issue and monitoring for change?" Providing managers and staff with accurate, intuitive and easily interpretable data is one-third of the recipe for improvement. The other key ingredients are alignment with strategic objectives and a system for accountability.
To help encourage improvement in areas that involve physician participation, the CNO and CMO could use monthly medical executive committee meetings to reinforce the importance of key metrics, review performance in a transparent forum and give physician and nursing leaders an opportunity to share best practices.
Anyone who has had to track KPIs manually will be quick to share that it is a labor-intensive task that requires extracting data from system audit reports on a weekly or monthly basis. The data, which is generally a month old, may have been extracted into Excel 13-month run charts and compared with targets. Those who have done this work will speak to the fact that such labor intensive work effort produced modest improvements in practice and performance, especially around the revenue cycle. When introducing automated functionality (KPI dashboards) to the process of tracking KPIs, the initial success of this effort has been noted to prompt hospital leadership to identify additional operational drivers that have an impact on financial performance.
It has been reported that by introducing healthcare analytic dashboards into the hospital organization users were able to take a minimum of 20 operational indicators via a monthly "performance wheel" report and distribute them to executives in over 150 departments on a routine basis with minimal impact to staff. By graphically representing all indicators on a single page the performance wheel facilitated tracking of current performance against target goals and the previous month's performance. Indicators included:
Relative value unit (RVU) per staff full-time equivalent (FTE)
Average direct cost per case
Average patient length of stay (ALOS)
Speed of answering appointment calls
Coding denials
It was further noted that these performance improvement efforts created a new culture of accountability and led to a heightened interest in expanding the use of indicators to improve performance, further enabling executives to focus on the indicators that reflected the organization's priorities. New indicators could be implemented to track revenue cycle effectiveness. When dashboards were implemented, denials decreased, accountability for obtaining prior payer authorizations was established, patient access improved and operating income increased significantly.
Once the organization had determined that daily extraction of data and delivery of information would be possible, significant improvements to performance were noted. This new business intelligence infrastructure has the ability to also consolidate data into a distributed enterprise data warehouse model linked to highly intuitive dashboard views customized to the end user.
The more efficient infrastructure, combined with web-based tools, will enable the hospital to create executive dashboards that provide daily information via the intranet. These dashboards have the capacity to display a balance of KPIs from finance and operations to provide a high-level view of performance across the entire enterprise. Meanwhile, unit-manager dashboards may be created to facilitate a more concentrated focus on performance within a specific area.
Accelerating Performance Improvement: The timeliness of the data presented in the dashboards enables executives to closely monitor operational performance and even evaluate the effectiveness of interventions in as close to real time as possible. From a workforce-management perspective, the specificity of dashboard data allows managers to monitor labor productivity on a daily basis to drive performance improvement.
For example, nursing dashboards used within the hospital consolidate critical performance information in one easily accessible location. Major KPIs in the nursing dashboard may include:
Productivity
Patient experience, such as the criteria contained within the CMS's and the Agency for Healthcare Research and Quality's Hospital Consumer Assessment of Healthcare Providers and Systems program
Quality metrics
Drill-down capabilities into key human resources metrics, such as overtime by job code and employee
Dashboards support focused initiatives for performance improvement. Through a combination of focused interventions on root causes and weekly monitoring of agency costs, hospitals have reported the reduction of nursing agency expenses from more than $500,000 per month to less than $50,000 per month, thereby reducing annual expenses by more than $5 million. Of course, most of the reductions in nursing overtime and agency expenses were simply the result of raising the awareness of the nurse manager of KPIs using the dashboards.
One significant advantage of the dashboards is that they present cost, productivity, quality and patient experience data in a single location, thereby helping executives analyze the interdependencies between performance metrics. For example, the dashboards allow users to investigate the relationship between hours per patient day, skill mix, quality of care, and patient experience.
Tapping the power of business intelligence is not simple and the investment in personnel and infrastructure can be significant. The key to success in this type of initiative is the organic development of business intelligence tools and the strong partnership and level of trust between a hospitals finance and operations teams. The ability to pinpoint and evaluate clinical, operational, and financial interdependencies provides a more holistic view of performance at a time when payers and consumers are demanding more accountability for clinical outcomes and patient experience in today's complex in-patient hospitals. Such a synoptic view of performance across all levels of the organization also can crystallize expectations and priorities – and help to focus scarce resources on what is truly important – the highest quality care at the lowest possible cost to the patient; just ask your hospital CFO.
References for this blog post:
http://www.clevelandclinic.org/innovations/pdf/InnovatorAwardsDinnerArticle_Oct.pdf