Oracle's September new features list for EDM (Enterprise Data Management) contains quite a few exciting items. One particular new feature that Oracle EPM customers should be aware of is EDM's ability to support FreeForm Planning applications. Starting this month, EDM now contains an new application type specifically for FreeForm Planning applications!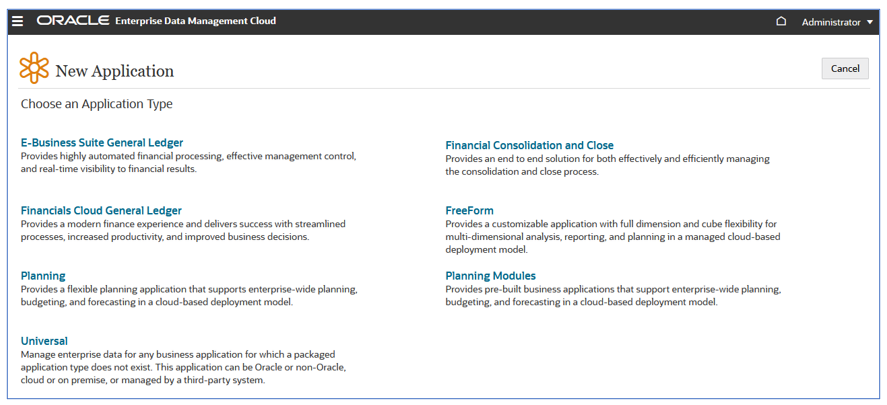 The application registration process for FreeForm applications is very similar to that of regular Planning applications. The wizard directs the user through identifying the Cube(s), Application Settings, and Dimensions. Continuing reading below as we walk through an example!
First, the names of each cube that EDM will support needs to be defined.

Next, the user needs to configure the application settings.
After application settings, the dimensions which will be managed within EDM need to be added.

Example of adding an Account dimension.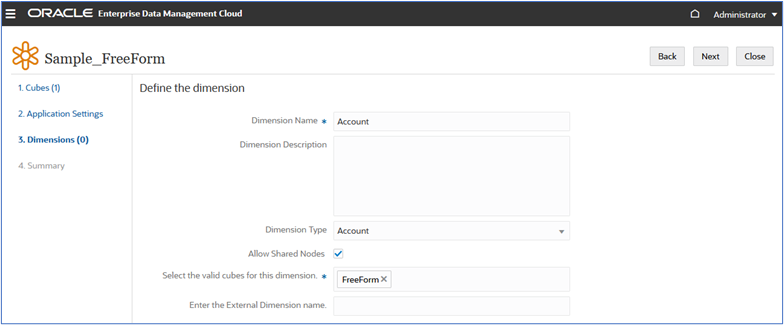 Click Next once all dimensions have been added.
Finally, the user is presented with a summary page of the configuration.
Lastly, customers who previously used the Planning app type with EDM for FreeForm applications, can easily be convert those to the new FreeForm app type if needed.