Our Perficient Giving ERG reflects our long-standing commitment to being a philanthropic organization with colleagues who are passionate about giving back to the communities in which we live and work. This group is driven by colleagues who join together based on common interests or backgrounds, all focused on making a positive difference in the world.
The Giving ERG hosts regular events open to all Perficient colleagues, such as virtual happy hours and programming with our community partners. These events are designed to engage and inspire global colleagues about how they can get involved in their communities. Below is a roundup of a few recent Giving ERG events and an overview of the insights that were shared.
Sun Safety with American Cancer Society
Regardless of where you live, sun safety is an important daily routine to protect your skin. To help colleagues better understand the importance of sun safety, we held a virtual event with the American Cancer Society, one of eight organizations we sponsor through our Perficient Gives charitable match program. This interactive session discussed tips and tricks, some of the early warning signs of various forms of skin cancer, the risk factors involved, and methods for prevention.
We were joined by Kate Bohn, senior program manager, American Cancer Society, who explained where skin cancer occurs and elaborated on the three different types. She also discussed the "ABCDE rule" to look for some common signs of melanoma – Asymmetry, Border, Color, Diameter, and Evolving. By the end of the event, colleagues were armed with important information to protect themselves and their families from harmful sun exposure.
READ MORE: Perficient Colleagues Get to Know the American Cancer Society
Happy Hour: Paws for a Cause
Our virtual happy hours are a great way for colleagues around the world to unite through similar interests and passions. This "Paws for a Cause" event was for the animal lovers of Perficient to come together and share their love for helping animals through volunteering.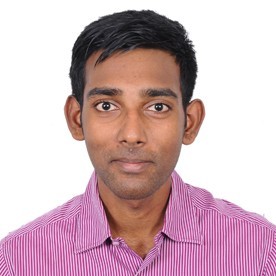 Vishnu Aditya Ashok is an HCM coordinator from Chennai, India, who volunteers at his local animal shelter. Vishnu attended the event and shared, "As a volunteer, I can chime in [and say] that the process to adopt is usually rigorous because a lot of shelter animals have been through trauma and need owners who can handle it. To all hopeful pet parents looking for a furry companion, the adoption process is often more streamlined if you've volunteered yourself and have shown you can give proper care to animals."
LEARN MORE: Chennai Colleagues Unite to Help with The Great Indian Dog Show
Marc Mullins, a senior solutions architect in our healthcare practice, also spoke during the event about his experience volunteering with the Veteran's Club and their equine assisted therapy program. "We aim to serve veterans, first responders, and their families. All too often the families are silent sufferers when a veteran or first responder is struggling, so we purposely curate our events to help everyone involved."
READ MORE: Perficient Colleagues Donate Over $10,000 to Animals in Need
Happy Hour: Kids Can Make a Difference, Too!
One of the most rewarding aspects of giving back is doing it with those you love and passing the affinity for volunteering down to the next generation. Our "Kids Can Make a Difference, Too!" event focused on how Perficient parents can make their giving back activities a family affair by getting their kids involved. During this event, colleagues had an open conversation discussing how they've encouraged their children to give back and how doing so has benefited their families.
Joya Frisco, a senior program manager in Atlanta explained, "My son started volunteering with classmates in his early years of grade school. His volunteering initiatives continued into middle and high school where he started making his own decisions to spend some of his spare time helping with animal adoptions, CARD (Center for Autism), food banks, and certain events he found enjoyable at our church. Although it got more difficult to find volunteer opportunities as he got older, his philanthropic efforts continued to grow and as a result, he graduated with Honors from high school."
If you're looking for volunteer opportunities within your community, colleagues frequently recommended VounteerMatch, an outlet to find local volunteer opportunities, during this event.
Mentoring: Give Back, Lead Forward
Perficient's two employee resource groups, Women in Technology and Perficient Giving, were created to inspire collaboration throughout the organization. The two recently came together to host an event with a panel of colleagues discussing their mentoring experiences. Mentoring can be a valuable personal and professional experience, so our panelists hosted an open discussion exploring what mentoring looks like both in and out of the workplace.
Adam Bryant, a technical architect out of Denver, was one of the event panelists and discussed his experience volunteering as a mentor with our community partner, FIRST Inspires. "An unexpected joy I get from mentoring is watching the spark when students find a passion they didn't expect, like in science and technology, that sometimes changes the course of their life." He continues by saying, "An unexpected benefit I personally encounter is leveraging my experience with high school students in FIRST Inspires to better understand how to communicate and interact with entry-level developers at Perficient."
READ MORE: Perficient Colleagues Get to Know FIRST Inspires
---
At Perficient, we continually look for ways to champion and challenge our talented workforce with interesting projects for high-profile clients, encourage personal and professional growth through training and mentoring, and celebrate our people-oriented culture and the innovative ways they serve Perficient and the community.
Visit our Careers page to see career opportunities and more!
Go inside Life at Perficient and connect with us on LinkedIn, YouTube, Twitter, and Instagram.