Perficient and our global colleagues share a commitment to give back to our communities and advance STEM education. Those two themes merged during a recent event hosted by the Perficient Giving Employee Resource Group (ERG) with representatives from FIRST® Inspires (FIRST), one of the eight organizations Perficient is supporting through our charitable match program, Perficient Gives.
READ MORE: Perficient Donates $80,000 to Advance STEM Education and Improve Health and Wellbeing
Throughout 2022, the Perficient Giving ERG is hosting a series of "Get to Know" events with each of these wonderful organizations to educate our colleagues on their mission and how each of us can help. Here's a recap of our recent event with FIRST.
What is FIRST?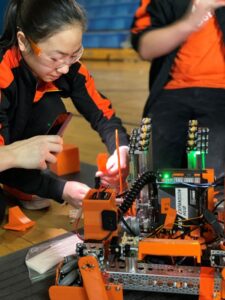 FIRST, or For Inspiration and Recognition of Science and Technology, is a global robotics community and the world's leading youth-serving nonprofit advancing STEM education. Its mission is to inspire young people to be science and technology leaders and innovators by engaging them in exciting mentor-based programs that build their skills, inspire innovation, and foster well-rounded life capabilities, including self-confidence, communication, and leadership.
Founded in 1989 by Dean Kamen, a prolific inventor, engineer, and businessman, FIRST is a non-profit that was created to celebrate STEM students for their innovative minds in the same way student athletes are recognized for their achievements. Since then, with the benefit of their partnership with LEGO® Education, FIRST has become a global STEM engagement movement for hundreds of thousands of youths in more than 90 countries and territories.
Through their programs and equity and diversity initiatives, FIRST hopes to close the gap on projections showing a potential lack of millions of engineers in a generation and the underrepresentation of women and minorities in STEM fields.
How is FIRST Realizing Their Mission?
FIRST offers a full progression of programs starting from Pre-K and going through high school. Their programs provide a space for all students and volunteers to educate, innovate, ideate, and learn from one another. Their programming is equipping youth with world skills, including digital literacy, teamwork, leadership, creative problem solving, and time and project management.
What does the progression of programs at FIRST include?
FIRST® LEGO® League – Engaging Youth in STEM Exploration. FIRST LEGO League introduces STEM to children ages 4-16 through fun, exciting hands-on learning. FIRST LEGO League participants gain real-world problem-solving experiences through a guided, global robotics program, helping today's students and teachers build a better future together.
FIRST® Tech Challenge – Code, Design, and Compete with Robots. FIRST Tech Challenge students learn to think like engineers. Teams of students ages 12-18 design, build, and code robots to compete in an alliance format against other teams. Robots are built from a reusable platform, powered by Android technology, and can be coded using a variety of levels of Java-based programming.
FIRST® Robotics Competition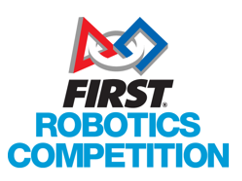 – The Ultimate Sport for the Mind™ and the Flagship Program at FIRST. Under strict rules and limited time and resources, teams of high school students are challenged to build industrial-size robots to play a difficult field game in alliance with other teams, while also fundraising to meet their goals, designing a team "brand," and advancing respect and appreciation for STEM with the local community.
As quoted by its founder and reiterated during the presentation, "FIRST is more than robots." Through their efforts, FIRST is cultivating a love for life-long learning, increasing STEM competency and confidence in young people, and creating career opportunities and innovation in some of the fastest growing fields.
FIRST Alumnae Provide a First-Hand Account of their Experience
After hearing a little bit about what FIRST does, how they do it, and why they do it, Perficient colleagues were treated to an alumnae panel of FIRST graduates. The panel featured four program graduates who discussed how their experience not only impacted their education and career paths, but how it helped them become quality professionals and good human beings who are building a better world.
The panel discussion proved to be one of the most insightful portions of our event with FIRST. Here are just a few snippets of that discussion featuring the perspectives of these incredible women, as moderated by Dan Dunsworth, corporate project manager and Giving ERG member, Perficient.
How did you get involved with FIRST?
"I'm that kid who was lucky enough to have a parent who started coaching robotics in the early '90s. So I got my start at the age of 4. I participated for four years in the program and that's how I found engineering and that engineering was something I wanted to do [for a living]. I pursued an education in product design and manufacturing engineering. Now I work in automation, so I get to apply those skills I learned in FIRST to my real-world job. FIRST has always been in the family, and it's still in the family."
– FIRST alumna and Engineering Onboarding Lead
What is a skill you learned in your experience with FIRST that you never thought you would be able to do before?
"When I was going through high school, I was learning all these engineering skills and taking physics and math classes, all of which made sense to me. The skill I didn't think I would learn that I ended up learning was all my communications skills. I think as engineers and problem solvers, the biggest thing we have to do every day is learn how to communicate with different people. A lot of people don't get that experience really young. Because of FIRST, I did."
– FIRST alumna and Process Development Engineer
"The skills that were most important to me were not just the exposure to the different types of engineering, but also project management and teamwork. That's a lot of what I do today, so I think just managing teams was a big part of my experience."
– FIRST alumna and co-founder and CEO of a biodegradable and compostable sanitary pad manufacturer
What advice would you give to a young person starting in STEM?
"STEM is a team sport. You will never learn everything you need from a book when it comes to STEM careers. Ask those employees or your coworkers who have been around longer. I'm sure they have plenty of knowledge to share with you. I've learned so much and I continue to learn every day because I have team members who want to be mentors." 
– FIRST alumna and Engineering Onboarding Lead  
Volunteer Opportunities with FIRST
As the panel discussed their experiences as participants in FIRST programming, most shared how they continue to be involved with the organization as an adult. In fact, one panelist had just returned from volunteering at a FIRST event the day before our panel discussion.
Volunteers don't have to be FIRST alumni to give back to their communities through mentor-based programs. FIRST teams and events are made possible by the mentors, volunteers, and coaches who dedicate their time and expertise to enrich the minds of today's youth. By volunteering with FIRST, you can join a fun, global support system designed to help young people find what makes them come alive. FIRST has two volunteer categories:
FIRST Team Mentors and Coaches empower young people to think big and feel hopeful for their future via experiences throughout the competition season. These individuals bring either technical or non-technical expertise to the team and help students gain the skills and confidence to forge ahead and build their future with FIRST.
FIRST Event Volunteers are in the center of the action at competitions as a referee, field reset crew, or support teams in the pits as a judge or pit admin. A variety of opportunities are available, including technical and non-technical roles.
At the close of the presentation, Adam Brandt, a technical architect in Perficient's Denver office, offered his own testimony about volunteering as a mentor with FIRST. "I've been a FIRST mentor for 18 years now, and it's absolutely the most amazing thing I've ever been involved in. Working with these young kids has helped keep me young, but the thing that keeps me coming back is what I call the 'spark' go off in a child's eye when they connect with the material. Try it out. You'll get hooked."
Anyone interested in volunteering as a FIRST Mentor and Coach can find more information on the interactive FIRST  Mentor Network. You can also read more about FIRST and support them here.
---
At Perficient, we continually look for ways to champion and challenge our talented workforce with interesting projects for high-profile clients, encourage personal and professional growth through training and mentoring, and celebrate our people-oriented culture and the innovative ways they serve Perficient and the community.
Learn more about what it's like to work at Perficient at our Careers page.
Go inside Life at Perficient and connect with us on LinkedIn, YouTube, Twitter, and Instagram.