In today's modern business world, a company's organization structure can change more frequently than anticipated through changes in ownership, acquisitions, divestitures and mergers. For those companies leveraging a robust CPM platform like OneStream, the organization's structure is usually represented in the Entity dimension. This blog discusses a scenario where an entity changed owners and how historical data was restated.
Historical restatement definition:
History should be restated when an entity changes owners.  Both the old and new parent entities must have the balances through the month of the change.  A subtracting entry should be created above the old parent to avoid adding the entity twice to the rollup.  Months after the date of change should be zero for the old entity rollup.  Below is an example of a historical restatement: 
OneStream solution using Percent Consolidation:
In OneStream move the entity to it's new parent (P02).
Create a rollup in OneStream for the old rollup (P01):
Create a parent entity under P03 at the same level as P01 and P02: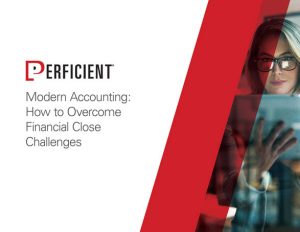 Improvements in each of the following period-close core tasks can provide transformative change and are reviewed in this guide include closing the books and external reporting, periodic reconciliations, and managing the period-close process.
Copy and paste add the restatement entity (E03) to both of the new rollups:
In the relationship properties on the pasted entity under the negative rollup change the percent consolidation to -100:
Change the percent consolidation to 0 in both of the pasted entities (E03 copies) in the month of the change (in this case 2011M5):
Also add adjusting entities under each of the new rollups:
The sample results are correctly restated through Month 4 in OneStream in the report below:
Month 5 reverses the year to date income.  Correct this by either doing a journal entry in the adjusting companies or creating a business rule to correct the income in the new rollups.  When I did this for a client, we did a business rule but in this case I did a journal entry:
Once this is done, the resulting income statement matches the historical restatement expected: