What is the use of Denodo?
It allows business users to examine the particular data mistreatment associated with an intuitive interface through the Denodo Platform.
Data sources supported by the Denodo Platform
Denodo Platform supports many different data sources like Amazon Redshift, Apache Derby, Apache Spark SQL, Greenplum, Hadoop, Hive, Microsoft SQL Server, Netezza, Oracle, PostgreSQL, Snowflake, and Sybase. Otherwise, you can still use a generic adapter in case the data source does not appear in the above list.
Virtual DataPort Administration tool or Web Design Studio can be used for connecting the data sources to the Denedo platform.
We will use Web Design studio to connect a data source with our Denodo platform.
To Launch a Web design studio first you need to start Denodo Platform 8.0. Denodo Platform Control Center will appear.
After that, you need to start the Virtual Data port server and Web Design Studio both to use the Design Studio and click on Web Design Studio to launch it.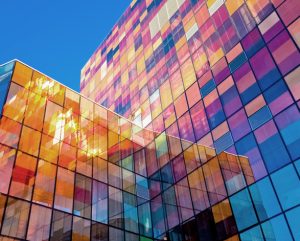 With some guidance, you can craft a data platform that is right for your organization's needs and gets the most return from your data capital.
Enter the credentials on the web design studio, by default the Id and Password would be admin.
We will be using our local Oracle 11g database as a data source in the Denodo Platform.
Select File -> New -> Data Source -> JDBC
After adding your configurations and testing the connection, you can save the data source and create views from it.
For More Information about connecting data sources click here
You can connect to any data source supported by Denodo this way.
In this blog, We have covered, how can we connect Denodo with multiple data sources and save those connections.
For more information about connecting and combining data on Denodo click here