The best and brightest people in the industry come to work at Perficient, providing our clients with exceptional end-to-end support and high levels of expertise. Our colleagues recognize the importance of their work, and they take pride in what they do while working alongside their trusted and respected peers.  
Sarin Nair works on our award-winning commerce team a lead technical consultant based in Dallas, Texas. In this installment of People of Perficient, Sarin talks about his role helping retail clients succeed through collaboration and approachability, and how it's benefitted his own personal career growth.
What is your role? Describe a typical day in the life. 
I lead the QA activities for the Commerce BU and work for leading Fortune 500 retail clients. My main focus is helping our customers and making sure our contributions result in client satisfaction. I mainly engage in testing efforts from inception to delivery, which involves initial requirement planning, creating test scripts, executing and reporting test results, taking the initiative to resolve issues, tackling and removing roadblocks, and seeing through resolution of requirements, issues, and defects. 
READ MORE: Perficient's Expertise in the Commerce World 
How does your role support Perficient? How are you making an impact? 
Perficient has given me the opportunity to collaborate with the best experts in the retail business. I feel deeply honored to be seen as approachable and collaborative towards our customers and think this helps drive stand-out customer experience solutions. 
READ MORE: The Retail Industry Continues to Evolve in Our Hyper-Connected World 
What are your proudest Perficient accomplishments?  
One of my proudest accomplishments was when I was able to collaborate with the Perficient Agile Community and work on enhancing my project management skills. This didn't only benefit me, but also largely impacted my team and any clients I've since worked with. I was also able to gain certifications that will definitely help me in my career growth. 
READ MORE: Perficient's Agile Community Serves Colleague of All Backgrounds 
Why are you #ProudlyPerficient? 
I am #ProudlyPerficient because I get to work with the best talent in the industry here, such as business owners and our cross functional delivery teams. The ability to work across different retail client portfolios and the opportunity to work on complex solutions using the latest technologies excites me. I'm really happy with the work I've been doing for my clients and will continue to grow through an abundance of opportunities here at Perficient.  
How have you personally helped advance Perficient's business during your career here?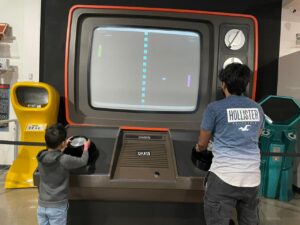 During my nearly five years here, I've contributed to Perficient's business numerous times. One time that sticks out to me was with one of the largest video game retailers. I continually strive to generate repeat business, and my team and I were able to achieve that with this client because of the high-quality work we did for them. 
What are you passionate about outside of work?
I like to play with my son during my off time and cook with my wife. 
---
It's no secret our success is because of our people. No matter the technology or time zone, our colleagues are committed to delivering innovative, end-to-end digital solutions for the world's biggest brands, and we bring a collaborative spirit to every interaction. We're always seeking the best and brightest to work with us. Join our team and experience a culture that challenges, champions, and celebrates our people. 
Visit our Careers page to see career opportunities and more!
Go inside Life at Perficient and connect with us on LinkedIn, YouTube, Twitter, Facebook, and Instagram.