Formally known as "pre-approved batches", Oracle Project Management Cloud now has a new feature in Release 20B that enables workflow approval for project expenditure batches.  This is fantastic news for maintaining the audit trail within Oracle.  Historically, customers have always looked for a way to systematically approve Project Expenditure Batches.
The default approval rule is configured to auto-approve, but the workflow can be modified per the business requirements.  The most common type of modification includes a supervisory hierarchy in which the approval goes to the line manager of the employee submitting the batch for approval.  Once the expenditure batch has been approved it must still be imported and costed.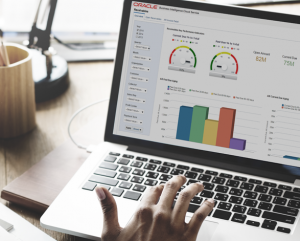 Explore key considerations, integrating the cloud with legacy applications and challenges of current cloud implementations.
A more recent example implemented was a requirement to enter biweekly payroll as a lump sum labor cost for multiple capital projects.  The business was able to capitalize these labor costs as a project expenditure batch and submit to their Finance supervisor for approval.
While you can still have pre-approved batches in Cloud, it should be noted that once the feature has been enabled it cannot be deactivated; the workflow would require modification.  Finally, the project expenditure batch approval notification can be customized to include more detail.