Ransomware has become one of the most common and lucrative forms of malware, recently eclipsing even credit card theft incidents. With the potential for huge profits, you can be sure hackers will be coming up with even more effective and dangerous attacks.  Recent ransomware attacks include data exfiltration, that is then held for ransom.
Limitations of Traditional Anti-Malware: While traditional anti-malware solutions should be a part of any comprehensive security strategy, they do have some limitations.   Most anti-malware solutions rely on a signature-based approach.  This means that a signature must be developed for each known attack, and new attacks cannot be detected until a signature is developed and distributed.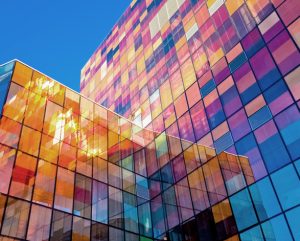 With some guidance, you can craft a data platform that is right for your organization's needs and gets the most return from your data capital.
How Splunk Can Help:  Splunk makes it easy to securely collect all Windows data, such as logs, performance monitoring and sysinternals in real-time.  Splunk provides a platform to analyze all Windows information and look for anomalies.   In the ransomware use case, Splunk can use SysMon events that track detailed endpoint activities.   Instead of looking for specific signatures, Splunk searches can look for suspicious behavior.  This eliminates the need to wait for a specific signature to be developed and distributed.  Endpoints can generate a considerable amount of data, and Splunk's big data platform can scale hundreds of terabytes per day to handle any amount of data needed for analysis.
Correlate Data from Multiple Sources: Splunk's real power derives from its ability to correlate data from multiple sources.  You are not limited to events from just your endpoints.  Security data can be brought in from Routers, switches, firewalls, DNS Servers, mobile devices, and many more.  Splunk can consolidate all your disparate data sources to give you a unified view of your security data.
Not Just Ransomware: While ransomware is one of today's leading threats, security professionals face threats from multiple sources.  Malware, hackers, malicious insiders, and state-sponsored attacks are just some of the issues facing security professionals.  With Splunk at the center of your security infrastructure, threats can be detected and mitigated.
How Perficient can Help: Perficient has been delivering Splunk Solutions for over 10 years.  Our Splunk certified consultants can:
Install and set up Splunk, on-prem or cloud
Onboard relevant data source
Integrate Splunk with other security tools
Develop searches to find anomalies
Create dashboards to monitor security
Set up automated reports and alerts
Conduct knowledge transfer sessions