Nearshore software development partnerships rely on plenty of virtual collaboration to succeed, especially with today's travel restrictions. Luckily, nearshore agile development teams have deep experience with this way of working, making it easier to maintain durable nearshoring services partnerships during times of uncertainty.
First, a quick primer. Nearshore software development—for those who don't know—is the practice of outsourcing development projects to partners in Latin America, the Caribbean, and Canada. Companies in the United States form nearshore development partnerships for several reasons: access to world-class engineering talent in a similar time zone, deep cultural affinity with the U.S. market, and an attractive price point that outshines onshore alternatives.
Working with outsourced nearshore development teams requires some high-level planning and a commitment to collaboration, despite the physical distance. Here's how to get the most out of working with remote software teams in nearshore locations.
Build a Solid Communications Plan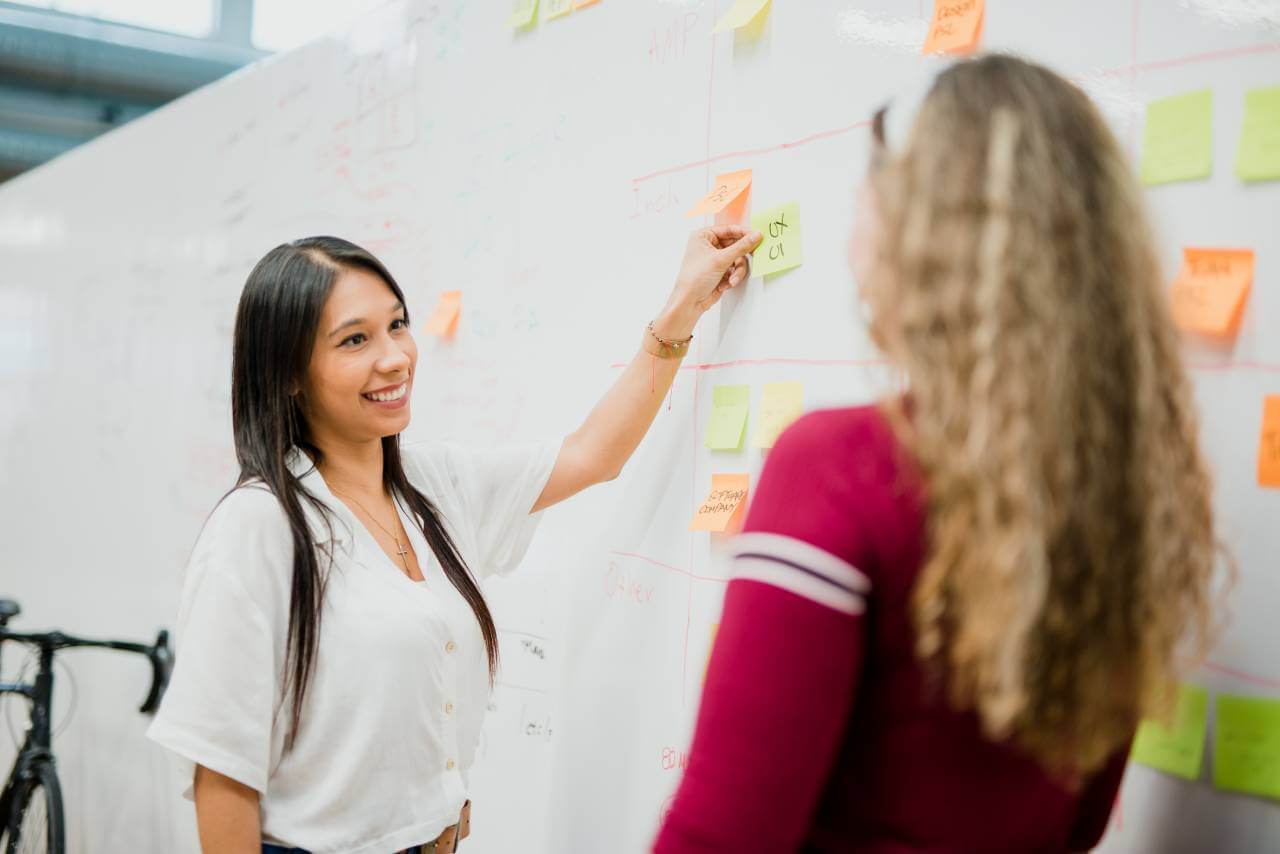 At the beginning of any nearshore partnership, both companies should outline their business objectives to create a blueprint for the relationship moving forward. As well as forming the foundations of a development strategy, remote teams can only achieve maximum productivity with this business-driven plan in place. This can go a long way in making nearshore teams feel engaged and connected, encouraging a cohesive unit with similar goals rather than a remote team just contracted to support development.
Aside from aligning with the overarching project goals, one of the key aspects of successful remote teams is communication, so be sure to agree upon and implement the necessary communication tools from the very beginning. Collaboration platforms like Slack and Trello help keep everyone in the loop with minimal effort, while video conferencing and text-based chat tools like Skype ensure that meetings go smoothly.
Another important factor to consider is how best to schedule meetings throughout the project. Agile teams should manage this themselves to ensure that the right people are involved in standups and retrospectives, but project managers and executives on both sides of the nearshore partnership should also provide transparency around their schedules to enable remote meetings whenever necessary. With nearshore engagements, remote teams on both sides of the partnership operate in the same time zone, making it easy to manage.
Finally, establish contingency plans that will help the project continue if teams experience power outages, poor network coverage, or absent employees. This backup plan could include training everyone to lead standup meetings, providing emergency access privileges to your most trusted employees, or even installing a physical UPS (uninterrupted power source) at developers' homes.
Communicate Expectations Clearly
Setting expectations early and clearly is necessary for forming a successful nearshore software development partnership as everyone should be working towards the same goal.
Remote teams must have a complete understanding of those expectations in order to work effectively, so be sure to establish clarity, transparency, and strong guidelines at all levels of the project.
These expectations also filter down to the developer level. Every remote team member must know what is expected of them on any given day so they can complete their work without supervision. With agile development and DevOps, daily iterations are commonplace, so most nearshore developers are already well-versed in managing their own workload.
[NEARSHORE AGILE DEVELOPMENT | Accelerate your time to market and innovation cycles. Talk to the experts, today!]
Measure Team Progress
Metrics like KPIs are the best way to measure team performance, track the project status, and ensure alignment with overall business objectives. In a remote setting, these measurements help companies recognize fallbacks or issues from a top-down perspective, enabling them to fix things quickly throughout the project network.
From an organizational perspective, receiving regular status updates on the project generates trust that the remote team is handling things, but measuring team progress also helps to motivate people on the front lines. When isolated from their peers, developers benefit greatly from seeing how their work is impacting the project, so make sure to share and communicate regular wins throughout the team and celebrate victories as a group to keep morale high.
Hold Regular Team Building Activities
Video conferencing is not just useful for daily standups and project updates. The tool is ideal for team building and training purposes, especially at a time when everyone is forced into social distancing.
Office-based work relationships have huge impacts on employee satisfaction. Harvard Business Review estimates that workers are 50% happier with close friendships at work and 7 times more likely to increase their overall productivity, so reinforcing that in a virtual setting is essential.
Introduce a number of games or activities that will encourage interactions between remote team members. For instance, each member of the team could give a video tour of their homes, highlighting what they like and dislike about it. There are also extensions for collaboration tools, like Donut for Slack, which randomly pairs up two team members for a virtual coffee break.
There are literally hundreds of ways to benefit from virtual team building, each of which leading to tighter collaboration between nearshore teams, and maybe even a few laughs, which everyone could use right now.
—-