MedTouch CEO Paul Griffiths and Chief Technology Officer Dan Persson have been named to the prestigious 2018 Sitecore MVP list. MedTouch is a thought leader in making Sitecore meaningful for hospitals and health plans.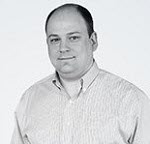 Dan was recognized for the third year in a row as a Sitecore MVP in Technology, which acknowledges technical leadership, aptitude, and participation in the Sitecore developer community. Dan has been certified in Sitecore since 2010 and has worked from version 6.5 to the latest Sitecore 9 release.
Paul was recognized in the inaugural class of Sitecore MVP Ambassadors, an award that recognizes people who influence industries, customers, and decision-makers to leverage Sitecore more effectively. As the founder and CEO of MedTouch, Paul has been instrumental in bringing Sitecore to the hospitals and health plans across the United States.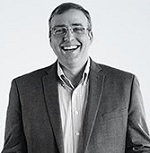 Being named an MVP is a great honor and not reflective of his work alone, says Paul, but of the entire MedTouch team who has made Sitecore relevant and useful for hospitals and health plans throughout the U.S. This new award also signals that Sitecore is focusing on supporting market growth in a new way, working hard to deliver the full vision of digital marketing automation and deep customer engagement. Is Sitecore the right CMS for you? Contact us today.
What do these awards mean for MedTouch clients?
The ability to get insight from new and emerging changes is critical for our clients, says Dan. He adds that these awards recognize the willingness of MedTouch to continually reset the bar in the implementation of new Sitecore features that matter to hospitals and health plans.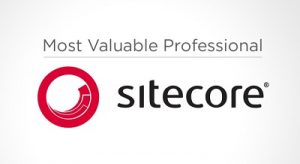 Being an MVP also provides MedTouch access to early Sitecore releases, enhanced support, and a clear understanding of the product roadmap. MedTouch has the opportunity to help shape the Sitecore roadmap for 2018 and beyond. This allows partner organizations and their clients to stay ahead of the curve in Sitecore changes and continue to be on the forefront of emerging digital technology.
As a Platinum Sitecore Partner, MedTouch brings a decade of experience to bear on new Sitecore engagements, improvements to existing Sitecore projects, multi-channel personalization strategies, and complex integrations with internal systems, such as EPIC Open Scheduling. These awards are further external validation that MedTouch is a strategic partner for Sitecore.