In large corporations today, the financial close process is time-consuming and has multiple process bottlenecks that are disconnected. Most large organizations have disparate transaction systems and databases that suffer from data integrity, data governance and a lack of integration which makes the financial close process an exercise in reconciliation and data validation with less focus on business analysis and adding business value.
Controlled financial close processes are fire drill driven and not process or task-driven. Because of the involvement of multiple systems, several finance teams across the global and many lines of business along with subsidiary companies and recent acquisitions it can be impossible to track dependencies and manage the close process effectively. Two of the more time consuming financial close processes are validating general ledger and sub-accounts through spreadsheet driven complex reconciliations and managing the entire close across a global organization.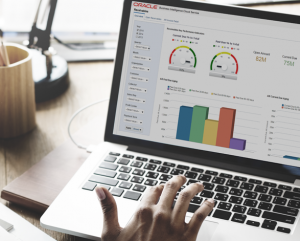 Explore key considerations, integrating the cloud with legacy applications and challenges of current cloud implementations.
The future for The Office of Finance is through Optimized Finance Automation. Oracle EPM Cloud offers the first step in this direction through a suite of integrated products that seamlessly manage the close process. Oracle Account Reconciliation Cloud Service (ARCS) and Oracle Financial Close Manager (FCM) allow finance organizations to handle the bulk of the heavy lifting through account reconciliation automation, matching of like-kind transactions and synchronized task-driven process.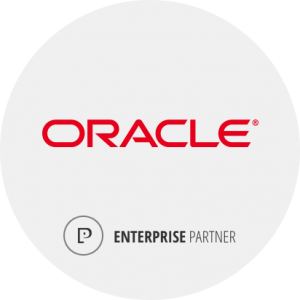 Oracle ARCS provides data automation and data load from general ledger and sub-ledger systems along with a set of configurable and intelligent rules to recognize and identify patterns in the reconciliation process. Account Reconciliation Cloud performs automatic matching of GL and sub-ledger amounts that allow the finance office to focus on exception research and account analysis and not sorting through massive amounts of data in numerous subsystems throughout the enterprise. Oracle ARCS can reduce the time of reconciliation preparation and difference resolution by days or even weeks when it comes to large organizations.
With Oracle Financial Close (FCM) the financial organization can automatically track the status of task completion across multiple systems as well as kick-off processes as soon as dependent tasks are completed. This creates a controlled close process that gives accountability to each member of the financial close team. FCM automatically updates the close calendar so that management and finance teams can stay apprised of where they are in the close process.
Optimized Finance Automation is the future of finance and through continued technological advances and organizational and process transformation, the Office of Finance can become a true partner in business growth and value as companies move into the next millennium of progress.