On Tuesday, Nov. 5, Red Hat hosted a Red Hat User Group (RHUG) at Surly Brewing Company in Minneapolis, where attendees heard a technical presentation about Azure Red Hat OpenShift (ARO) from two of our Microsoft directors, Steve Holstad and David Palfery.
The RHUG format provides a space for attendees – regardless of skill level or area of interest – to network with peers, learn about new open-source software, and teach others about Red Hat solutions.
Tuesday's Minneapolis RHUG was very well attended and provided a unique setting for the discussion.
Key business drivers for IT leadership:
Business Drivers
Adopting solutions that are certified, validated, and supported by enterprise service-level agreements (SLAs), services, and support
Boosting innovation with existing skill sets and investments
Accelerating time to value for new products and services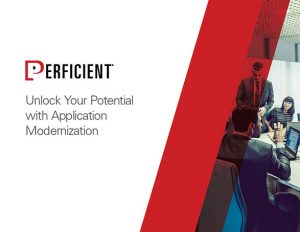 Application modernization is a growing area of focus for enterprises. If you're considering this path to cloud adoption, this guide explores considerations for the best approach – cloud native or legacy migration – and more.
Operations Drivers
Integrating new technologies into existing pipelines and tools
Ensuring all applications meet deployment and security requirements
Ensuring compliance across all operations and infrastructure
Improving management and deployment efficiency with automation
Development Drivers
Moving projects from development to production quickly and easily
Implementing microservices, web-scale applications, and containers
Quickly deploying desired tools from a central repository
Gaining access to resources quickly and easily
The current version of OpenShift (v3.11.146) has a number of unique capabilities, including logging aggregation into Azure's implementation. Logging data can provide insights about your applications and help you troubleshoot past problems or prevent new ones, improve application performance or maintainability, and automate actions that would otherwise require manual intervention.
Azure logs are categorized into three types:
Control/management logs provide information about Azure Resource Manager create, update, and delete operations
Data plane logs provide information about events raised as part of Azure resource usage

Examples: Windows event system, security, and applications logs in a VM; diagnostics logs that are configured through Azure Monitor

Processed events provide information about analyzed events/alerts that have been processed on your behalf

Example: Azure Security Center alerts where Azure Security Center has processed and analyzed your subscription and provides concise security alerts
The next version of OpenShift will have Azure Monitor Integration – currently, you need to install your own sidecar pattern if you want to pull from standard out or use application insights in your code. OpenShift 4.x will provide a streamlined process for this manual workaround.
As part of their presentation, Steve and David also presented an OpenShift on Azure eShop demo that fully demonstrated the features of OpenShift. The demo outlined how to:
Deploy to ARO
Production-grate routes, certificates, and domains
100% Azure DevOps automation through builds and release pipelines
19 services/pods – provide real-world complexity
Integration with Azure PaaS services through open service broker
Interested in finding a RHUG in your area? Click here for a list of future Red Hat events.