We all know the old saying: a picture is worth a thousand words.
But why does that matter when you're talking numbers? There's always a story behind your raw data, dashboards and analytics. And the more quickly you understand it, the more you can make the most out of every click and every campaign.
If you're like most professionals, you want the data you need – without digging through what you don't. And whether you're in manufacturing or healthcare, that's true for your partners, providers or teammates, too.

5 Tips, Techniques & Takeaways
Ready to go beyond traditional reports and basic charts?

Here's a closer look at some of the advantages of using storytelling dashboards, along with best practices and techniques to help you get started.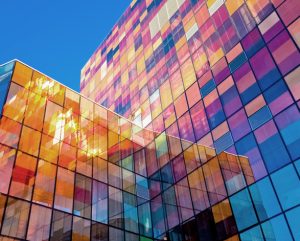 With some guidance, you can craft a data platform that is right for your organization's needs and gets the most return from your data capital.
#1: Be clear about your purpose.
Always start with the end in mind. Ask yourself:
What results do I want to show?

How do I need to measure ROI? What's most meaningful for my users (e.g., revenue, leads, opportunities)? 

What goals do I need to show progress against (e.g., corporate initiatives, campaign goals or industry benchmarks)?  
#2: Use clear visuals to save time.
The single biggest benefit of data visualization is simple – making it easy for everyone to quickly gain insight into performance and drill in further to learn more about what's driving results. Without visuals, far more time is required to view and analyze the numbers – looking for anomalies, insights and indicators of performance within the data.

If possible, make it easy to scan, rather than read, your dashboards at a glance with:
Higher/lower or up/down arrows

Larger/smaller visual indicators
#3: Be intentional with your color palette.
Use bright, bold colors, rather than soft tones. Also, keep them simple and intuitive, so users don't need a key. As a good rule of thumb:
Green = good

Red = bad

Yellow = caution

Blue = neutral (default color for data/graphs)

Gray = supporting context/comparison

Black and gray = structural elements, borders, etc.
#4: Make it easy for users to compare and see "is this good?" at a glance.
Go left to right in chronological order. Include key takeaways like: 
Trending volume (e.g., bounce and conversion rates)

Industry or internal benchmarks

Goals

Historical averages

Tables of data, sorted by a meaningful metric so the most relevant items appear at the top of the list
#5: Use common visualization elements.
While your dashboard may include a variety of different elements, keep these options in mind:
Your company logo

Title with timeframe (e.g., last 30 days or set range)

Thumbnail images of creative assets




Tip: This is especially useful to compare content and imagery at a glance, as well as to avoid confusion regarding similar ads or emails.

Pie, doughnut, horizontal and vertical bar charts

Tables

Cards

Number blocks

Icons

Interactive filters

Line, bubble, scatter, area, treemap, funnel, area and waterfall charts

Notes and definitions

Footnotes and data sources
Stay tuned for additional posts coming soon regarding how to design your dashboard, select smart KPIs and more. And if you have any questions regarding data visualization or analysis, feel free to reach out to our experts anytime.