Kscope is where the Oracle technology users come together to share and learn through 300+ technical sessions, hands-on training, all-day symposiums, and networking with Oracle experts. This year, Kscope19, is being held June 23-17 in Seattle, WA. Perficient is proud to be a silver sponsor and exhibitor at Kscope19. Make sure to visit us at booth #217!
Oracle is now providing end users the new Smart View extension or add-in called Cube Designer for Oracle Analytics Cloud (OAC). Peter Vu, Solutions Architect at Perficient, will be delivering an informational session at Kscope19 where he will cover how this Excel-based front-end interface allows business users to easily manage Essbase cube metadata the same way that the Planning extension is currently available today for on-prem Planning and Oracle Planning and Budgeting Cloud Service (PBCS).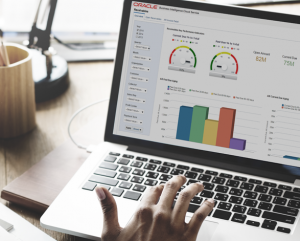 Explore key considerations, integrating the cloud with legacy applications and challenges of current cloud implementations.
During this session, you will learn how to use Cube Designer in order to:
Export all dimensions in the database on the fly for backup, restore, and migration

Create Essbase cubes from scratch including design, modify and deploy cubes from to OAC

 

Work with hierarchies – View,

a

dd, edit and delete settings and properties

 

Manipulate dimension member properties including member formulas

 

Perform database cache settings, etc.

 
Kscope19 Session: OAC Cube Designer—Manipulate Your Hierarchies on the Fly
2:15 PM – 3:15 PM
June 26, 2019
Peter Vu
Solutions Architect, Perficient
Click here to learn more about this session.
Another Can't Miss Perficient Session
Join us for Planning and Budgeting vs Strategic Modeling in EPBCS at Kscope! Meet our experts and enter to win drawings held at the close of each session!