Is the business transformation aspect of a move to the cloud just hype? No, but even though the benefits are very real, Oracle estimates only 7% of Oracle ERP customers have started their cloud migration.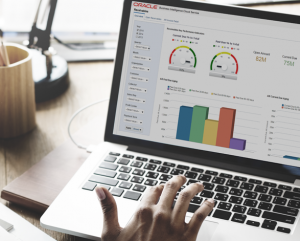 Explore key considerations, integrating the cloud with legacy applications and challenges of current cloud implementations.
What's clear is that companies running on a cloud platform have a competitive advantage; one that differentiates them not just in terms of reduced IT hardware and support costs, but from the transformative change that results in operational efficiencies.
This video features two of our customer cloud success stories:
SGCE needed a scalable ERP solution to integrate financials and supply chain to support high growth and provide long-term stability
Stallion Oilfield Services needed standardized processes across all business units and to establish governance and accounting controls
What does moving to the cloud really entail? How long will it take? What are the real business values that justify the cost? What impact will it have on your business and processes? What does it mean for your customers and business users? What is the roadmap? Will it be a complete move to the cloud or a hybrid solution? And most importantly, are you ready?
At Perficient, we have helped many organizations successfully transform their business processes with a move to Oracle ERP and SCM Cloud. Whether you are running SAP, PeopleSoft, EBS, or JD Edwards, we can help you embrace transformative change that results in operational efficiencies.