Google used it's I/0 2018 platform to let us know that it has moved it's thinking past search as we use it now and focusing more on AI. Google's vision has always been to organize the world's information and make it universally accessible and useful. How would an emphasis on AI over search fit into this vision?
Google Search's mission is to organize the world's information and make it universally accessible and useful. Google Search works by crawling and indexing the web into its index, search algorithms are used to rank the index based on your query and the results are provided to you in a (hopefully) meaningful way based on context. Google has made focusing on the user, empowering the owner and maximizing access to information its three core values. I couldn't help but notice their mission statement page lists all of their accomplishments they made in 2016.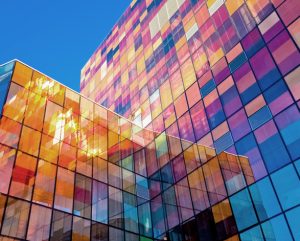 With some guidance, you can craft a data platform that is right for your organization's needs and gets the most return from your data capital.
So where are Google's accomplishments focused on now?
Most people would probably look to senior management to try to get a handle on the company direction but I just look to see what Google Senior Fellow Jeff Dean is working on. Google Brain's mission is to make machines intelligent and improve people's lives. The team's accomplishments included basic research work and contributions to open source applications and datasets as well as products for automated machine learning, speech understanding and generation and computer vision. In this case, I can look to both Jeff Dean and Sundar Pichai for direction. John Giannandrea was Google's head of Search and AI until he was lured away by Apple. Google VP of Core Search Ben Gomes will lead Search while Jeff Dean will lead both Google Brain and the AI unit at Google.
So what does this mean for us as developers? When you consider that Donald Knuth had to sit on the floor when Jeff Dean gave a talk at Stanford, it makes sense to pay attention and follow his lead. At the very core, people will become used to Google Assistant as well as Alexa and Siri. It won't be enough to just provide standard reports and analytics on request; curation of data will no longer be enough. The future of data and analytics will make the data an equal partner on knowledge discovery. Just consider a case where receiving an email with a question about sales figures would trigger pulling active pulling that data from the data lake to facilitate a response.
Google Search has likely reached a point of diminishing returns. While faster and more accurate results are always possible, it's hardly transformative. In most enterprises, we are still focused on the SLA of a report from our data warehouse or data lake. It's a valuable metric, but hardly compelling anymore. Google wants to actively help its users get the results they need. As developers, we need to address the fact that this will become the new normal very soon.