As everything in this world matures and goes through the steps of evolution, Data Science is not much different. Even though it became more affordable for the companies to jump on the Data Science bandwagon and generate quick wins, Volume, Velocity, and Variety are still the bottleneck for most of the Artificial Intelligence (AI) projects. This makes it challenging for a data scientist to take full advantage of your organization's data. It's been found that demand for end-to-end solutions over the past years have grown; 40% in 2016, 51% in 2017 and expected to rise to 70% in 2018, according to Forbes.
With that growing trend in mind, data scientists have few options available to tackle demand for the end-to-end solution.
The most straightforward approach for a data scientist is to keep everything as is, stay within the realm of Statistical Learning, continue working with small datasets. Another option for a data scientist is to go lavishly with your company's dollars and start purchasing big data toys, servers, maintenance, resources, etc., hoping all stays the same. The optimum solution is to utilize available cloud-based platforms such as Amazon Web Services, Google Cloud Platform, IBM Watson or Microsoft Azure for Data Science projects.
Here are the benefits of utilizing Data Science on top of a cloud-based platform, that if you decide to go with the optimum solution: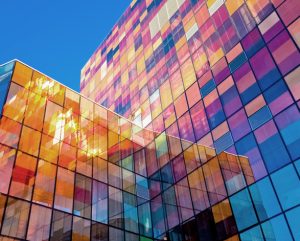 With some guidance, you can craft a data platform that is right for your organization's needs and gets the most return from your data capital.
No Maintenance is Required
By utilizing cloud-based platform you can concentrate only on developing your models, and leave the upkeep work to the cloud platform providers.
Access to the Latest Tools
You don't need to go through your traditional IT Support to have them install software on your computer. Most of the Data Science software already comes preloaded with cutting-edge tools in your environment, and if it is not, you can instantly download the needed software.
Ability to Scale
You don't always run your machines at full capacity, which makes it difficult to describe to management why we need, what we need, and for the amount of time we need. Cloud-based platforms give you an ability to scale at need, and for the amount of time you need to do your analysis.
Pay for What You Use
You pay for the resources you used and only for what you use, with some vendors' storage is free or incredibly cheap.
There are far many more benefits to Data Science in the cloud than outlined above. Choosing the right platform can be difficult and time-consuming, and if you encounter yourself in that situation, let us know we will help you make the right decision.