I recently joined my colleague Tom Lennon, director, Healthcare Analytics at Perficient, and HIMSS Analytics Senior Director James Gaston to present our webinar, Moving to the Cloud: Modernizing Data Architecture in Healthcare. In this webinar, we discussed the benefits and risks of moving data and analytics environments to the cloud and the main healthcare use cases for cloud migration.
My portion of the discussion focused on one of two healthcare organizations' cloud journeys, including drivers, challenges, benefits, and lessons learned. I delivered an in-depth look at a clinical analytics solution I worked on with my Perficient colleagues for the large health system.
One of the points I covered about this client's cloud journey were factors of moving the cloud unique to an analytics solution these items might not typically be part of an organization's journey when the system being migrated is operation in nature, such as an EHR or a CRM solution.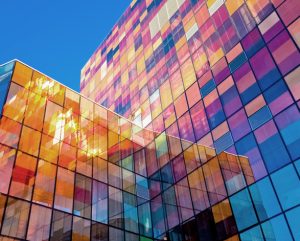 With some guidance, you can craft a data platform that is right for your organization's needs and gets the most return from your data capital.
The large health system had recently completed a strategic roadmap for a clinical analytics architecture, and it identified key goals:
Establish a solid technical and data foundation for a unified, world-class enterprise analytics system
Further position cutting-edge clinical research and state-of-the-art clinical and business management analytics
The solution entailed the implementation of an EDW on the cloud to provide cost savings and architectural flexibility. We streamlined migration and integration of data from the on-premises repositories to the cloud platform using design patterns that are built specifically for efficient data movement in a cloud environment.
At the end of the webinar, we received some great questions from the audience, including:
"How much volume of data was handled as part of the migration?"
In responding, I revealed large scale of data involved in the project. Some of the legacy systems had a history going back about 20 years. Overall, there were nearly 8 million patients and that constituted about 50 million encountered visits, 50 million medication entries, a few billion alert transactions, 100 million lab transactions and an equal amount of radiology transactions. It's a fairly large footprint of data that comes over. The ability to accommodate that volume of information in an hybrid environment efficiently while establish appropriate security and privacy protections was challenging and rewarding to resolve.
For all of the details on the project, the other client success story we covered during the webinar, and the entire Q&A session, view the full on-demand webinar here.