Short form content is best! You can crank out more content more consistently and keep your audience engaged.
Long form content is best! You can develop your topics more deeply and build more search authority.
Which is the right way to go? Cue the Wizard's favorite straw man: "Some people go both ways!"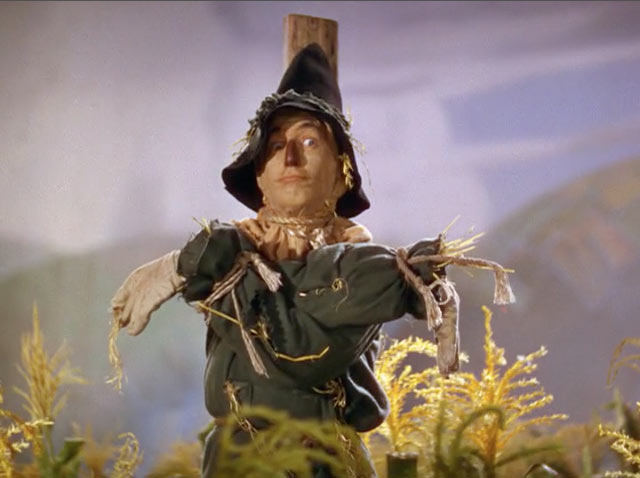 Let's look at the arguments for and against content length as an indicator of quality, and then we'll think about what really matters for quality content.
Longer Isn't Necessarily Better
Two of my favorite Moz folks have gone hard after the conventional wisdom that longer content usually means better content:
All three of these posts argue that the value of long-form content has been oversold to marketers. I'll get into their specific arguments below, but I think they could be fairly summarized as "It is a myth that long-form content is more valuable content."
Fishkin argues that studies showing a correlation between content length and such things as search rankings or social shares contain a hidden, but perhaps unjustified, assumption that those metrics are indicators of valuable content.
Smith takes that further in rants against the whole concept of "quality" or "great" content. He says great content is
unique to the beholder,
an unclear goal,
at best a "piece of a very large pie."
Both arguments seem to ultimately hinge on the elusiveness of the idea of "quality content." The one thing they agree on is that length of content is a poor measurement of quality, whatever that means.
Is quality content that which gets shared the most? Ranks highest in search? Gets read more? Gets more engagement? Something else?
Furthermore, does striving for quality content even matter?
I think it does. With web users being bombarded with more and more content, you have to make every piece of content stand out in some way. But given that "quality" is such an elusive and amorphous goal, how can we be sure we are creating it, whether short or long?
Toward a better definition of quality content
I would argue that the best way to evaluate the quality of your content is by evaluating it with these three questions:
Is it helpful, useful, and/or interesting to your target audience?
Does it comport with your marketing goals? These could include (but are not limited to): building brand reputation and trust, substantiating the need for one of your products or services, creating community around your brand.
Is it unique enough to stand out from other content on a similar topic?
Learn more about The Three Marks of Great Content
[Tweet "Valuable content interests your target audience, fulfills marketing goals, and is unique for its topic. More at"]
I think you can see that for any of those three objectives, the length of your content would have little relevance. Instead, let the fulfillment of those goals determine how long or short the content should be.
In other words, create content that is long enough to be helpful and interesting, meet your marketing goals, and provide a unique take on the topic…and no longer.
[Tweet "Content should be long enough to be helpful, meet marketing goals, and provide a unique take…and no longer. More at"]
Rand Fishkin has maintained a list of examples of what he calls "10X Content," and it contains examples of both short and long form content that is excellent at fulfilling those objectives.
I'm not saying to completely ignore metrics such as search rankings, organic traffic, social shares, and engagement. All of those can tell you something useful about your content marketing. But judging the real value of that content based solely on those, or on tactics such as "create longer-form content" designed solely to boost those metrics, is missing the mark.
BONUS: Why Content Length Is Not the Same As Content Quality (from our Here's Why video series)
Resources
If you're looking for more direction on the "how to" of creating content that achieves the three goals I outlined above, I highly recommend the following: