Most of the enterprise data warehouse using Informatica PowerCenter to build the warehouse. After build the data warehouse and make it incremental load daily or several time per day. But data warehouse is not real time, it also has some gap between the source database and Target database. How can we make Data Warehouse Real time? So Informatica PowerExchange will make it possible. Informatica PowerExchange scans the DB change log file and get changing data loaded. that will make the data warehouse Near Real-time.
There are two ways to deploy the PowerExchange Server.
The first method is the best choice. First method installs at the Oracle source database, it will local listen to the data and transfer the CDC data through TCP/IP to PowerCenter.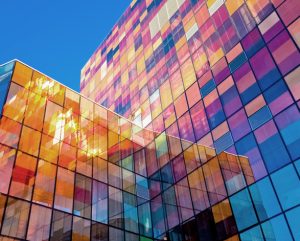 With some guidance, you can craft a data platform that is right for your organization's needs and gets the most return from your data capital.
The second method installs with PowerCenter together, Link the Oracle source CDC data through Oracle SQL*Net.
After configuring the dbmover.cfg and oracapt_rac.sql file, then start the PWX_Listener service.
PWX Navigator import the oracle metadata table from the source database.
In PowerCenter 's source table definition, import source table from PowerExchange. Then it can develop the Informatica session using this PowerExchange source table.
After RT Session run the first time, it should take some time to analyze the Archive and Redo log, when the performance stable, it will refresh the data into the target in few seconds.