IBM recently introduced the latest feature pack for Maximo 7.6.06. Here are the newly included items that might help you consider upgrading: Improved Workflow Designer, License Monitor, BIM, SR Work Center.
The New Workflow Designer
Ever had Java applet version conflicts with Maximo and other apps? Sure, we all have unfortunately. Thankfully IBM has updated Maximo and the Java applet is no longer required and it works on the latest version of most browsers – yeah! This should greatly help with the roll-out across your organization and the associated technical requirements. The User Interface has also received a few minor improvements.
New License Usage Monitor Application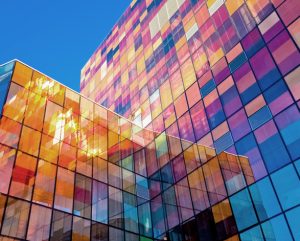 With some guidance, you can craft a data platform that is right for your organization's needs and gets the most return from your data capital.
Ever wonder how many licenses you're actually using? Want to make sure you're not paying for too many, or make sure you have enough? Using this new feature pack you can optimize the usage of your licenses. It still does not prevent you from going over what you purchase; however, it should greatly help you better understand what you are using. It's a process of creating the license records, running the cron task and then evaluate within the app or via reports.
New Building Information Models (BIM) Applications
Considering BIM integration? I'm sure many of you have. Now there's an easier way to import building construction information into Maximo. Using industry standard Construction-Operations Building information exchange (COBie) formatted data, you can import and then view the details within the Asset and Locations applications within Maximo. If you're currently using a third-party viewer, you can now grant permission to use this via the security groups.
New Service Requests Work Center
The Work Center allows Supervisors, Business analysts and technicians access to Maximo / work data based on their role. The quick filters and queries allow you to identify key areas within your business that need attention. Export to Watson and outside Maximo for even further exploration into the data. With the latest feature pack you can add more service request details from computer and mobile devices quickly. Notifications are automatically sent with resolved and closed status changes.
2017 might be a great time to plan for a Maximo 7.6.06 upgrade. Please let us know if we can help you.