For energy and utilities organizations, power outages and related incidents are typically the cumulative impact of many small incidents spread over time. It's rare that a major outage is reported without some prior indication of part or process failure. The difficulty lies in proactively uncovering those issues before a significant incident occurs.
Energy and utilities companies continue struggling with incident identification, remediation and prevention due to a number of factors:
Compliance: Regulations from the Federal Energy Regulatory Commission (FERC) and the North American Electric Reliability Corporation (NERC) raise the bar for utilities and power companies by making compliance more challenging to enforce.
Aging Workforce: The average age of knowledge workers in today's energy and utilities companies is increasing. In a manual, disparate environment, their expertise is lost at retirement and may prove incredibly hard to replace.
Financial Pressures: Companies face the common pressure to get the most of existing infrastructure, which requires a strategy to closely monitor and prevent incidents.
Mergers & Acquisitions: With any M&A, energy and utilities companies are forced to share information in a consistent format, which is typically difficult for organizations the size and complexity of most utilities.
Challenges of a Manual Processing Environment
In a conventional, manual incident reporting environment, issues are communicated by telephone or email, and involve manually generated reports. When operations departments use cumbersome procedures, it's difficult to organize and process data to analyze an incident's root causes. Ultimately, in an environment that relies on outdated infrastructure and continually evolving and complex compliance requirements, it's tough to provide incident investigation and remediation services in a timely manner.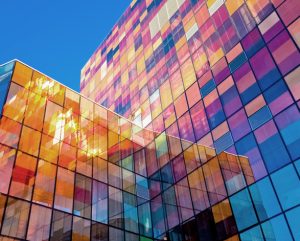 With some guidance, you can craft a data platform that is right for your organization's needs and gets the most return from your data capital.
Assets, processes and operations procedures are often isolated without any integration between different departments that need to participate in the analysis of an incident. Analysis team members lack a universally accessible and easily searchable repository of current and historical events and their corresponding analysis and resolution. Maintaining infrastructure is critical for the operations of energy and utilities organizations, so it's vital for information to be accurate and complete.
A Cognitive Solution to Incident Analysis
Perficient has been delivering comprehensive data and analytics solutions for more than 20 years. Starting about 2 years ago, we extended our analytics expertise to include the IBM Watson portfolio. These solutions allow organizations to tap the tremendous value locked in unstructured data. We looked at applying the concepts of unstructured data and content analysis to the use case of incident investigation and analysis. This was a great fit for Watson Explorer, given the large volumes of complex asset, investigation, policy and compliance documents. Watson Explorer combines search and content analytics with unique cognitive computing capabilities to find and understand information necessary to make better, more confident decisions.
How can Watson Explorer help?
Incident analysis with Watson Explorer allows investigators at energy and utilities organizations to identify incident relationships, visualize trends and spot correlations, with an intuitive, easy-to-use interface. An incident inspector or investigator would use the solution to identify the root cause of an incident.  Analyzed and contextualized documents are presented to the user, providing the ability to identify the most probable root cause of incidents. These documents are analyzed in-place, removing the cumbersome requirement of physically migrating documents to a centralized repository. Documents may include inspection results, case notes, equipment/asset documentation, and maintenance logs, among others. Watson finds items with a high propensity to cause incidents, rather than just issues with the highest frequency. This approach finds issues that would previously go undiscovered.
Watson allows businesses to move beyond simple incident identification and reactive resolution. With trend and pattern analysis, energy and utilities organization can identify which assets or pieces of equipment are most likely to cause points of failure, fixing the problematic component before it results in an incident. By reducing the rate of preventable incidents, Watson can help mitigate unnecessary risk in an industry challenged with large volumes of complex assets.
Getting Started with Watson
While the power of Watson technologies is impressive, it can be daunting to start on a cognitive journey. Perficient offers a cross-industry Watson Explorer Quick Start to further your organization's understanding of the platform's capabilities, without a significant upfront investment. The Quick Start allows you to see this powerful technology applied to your organization's content, and provides hands-on experience and guidance for future implementation strategies.