It's fair, or rather unfair, to say that most of us are affected directly or indirectly by cancer. While oncology treatments continue to be developed at a pace that many therapeutic areas would be envious of, we still have a long way to go. According to the FDA, in 2015, 18 drugs related to oncology were approved. That beats the 10 in 2014 and the 12 in 2013.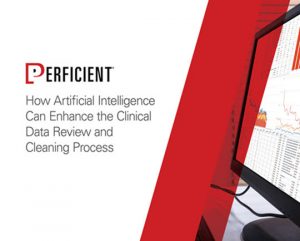 This guide analyzes how artificial intelligence – including machine learning – can be used by pharmaceutical and medical device companies to improve the clinical data review and cleansing process.
Last month, the American Cancer Society launched an intuitive and interactive website that enables users to explore and drill into various cancer statistics. It's like a massive infographic.
Rebecca Siegel, MPH, strategic director of surveillance for the American Cancer Society and co-creator of the site, commented on the launch:
"We are thrilled to offer this simple-to-use interactive solution for finding important cancer data quickly and easily; a tool we think even those who are most averse to numbers, statistics, and data will find easy to use. We estimate there are more than 14,000 data points included in this framework, with all of the data made easily customizable and ready to insert into presentations and news stories."
If you like what you can see, you too can generate similar dashboards, graphs, and tables for your company's data by leveraging certain business intelligence (BI) tools. Join us this month for a webinar that will explore how BI software can be leveraged for big data in life sciences.