Last week, I wrote that Vice President Joe Biden was going to meet with cancer researchers to talk about regulatory questions revolving around precision medicine. Today, we know much more about the cancer "moonshot" President Obama charged Biden with in this week's State of the Union address.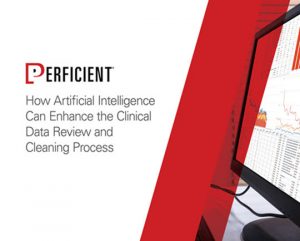 This guide analyzes how artificial intelligence – including machine learning – can be used by pharmaceutical and medical device companies to improve the clinical data review and cleansing process.
In a post on the publishing platform Medium, Biden outlined what he's looking to accomplish and how he's going to go about achieving his mission to eliminate cancer. 
Here's a snippet:
"The science is ready.

Several cutting-edge areas of research and care — including cancer immunotherapy, genomics, and combination therapies — could be revolutionary. Innovations in data and technology offer the promise to speed research advances and improve care delivery.

But the science, data, and research results are trapped in silos, preventing faster progress and greater reach to patients. It's not just about developing game-changing treatments — it's about delivering them to those who need them.

Right now, only 5 percent of cancer patients in the U.S. end up in a clinical trial. Most aren't given access to their own data. At the same time, community oncologists — who treat more than 75 percent of cancer patients — have more limited access to cutting-edge research and advances.
In support of his plans, Biden says he'll do two things:
"1) Increase resources — both private and public — to fight cancer.

2) Break down silos and bring all the cancer fighters together — to work together, share information, and end cancer as we know it."
To read Biden's original post, click here.
Photo credit: www.variety.com