Throughout my years as a technical consultant I have worked with many bright minds, but the majority of
the people I have worked with always hated technical documentation.  They thought this task was either something beneath them or just didn't have the time due to the hundreds of development tasks that had higher importance.  But whatever the case, clients need documentation of the system to help with any new developers get up to speed with the current system.  Now I'll admit it, I'm not the greatest writer but I do like to write, whether it be blogs, technical documentation, SOW and etc.  So I was impressed with QUBEdocs, as the system provides high quality documentation that is current with development changes with a little turnaround time to setup.
Recently I was able to work with one of our Perficient TM1 Solution Architects "William Masterson" to check out the great new features QUBEdocs has to offer. I found that it helps automatically document a Cognos TM1 solution, as well as provide other great features such as the ability to trace data and metadata flows, and help users understand how a TM1 model hangs together.
Since I did not install or setup the QUBEdocs application, my understanding from Bill was this was not a very difficult task.  Once the application is setup, QUBEdocs generates HTML webpages that documents your model name.  The home page will look like the image below.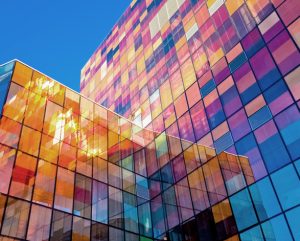 With some guidance, you can craft a data platform that is right for your organization's needs and gets the most return from your data capital.
Once of the great features that I loved about QUBEdocs was the features that trace data and metadata flows.  To help trace this lineage, QUBEdocs used color coding to distinguish rule flow, process flow, data source flow, metadata updated flow and linked process flow.
Here is a great example of the lineage of how QUBEdocs represents a TM1 process utilizing cube, ODBC source, TI processes and rule.
In addition, to tracing data and metadata flows, the major business benefits QUBEdocs offers is that it significantly decreases the cost of managing your TM1 implementation, adding significant value and reducing ongoing costs. By providing effortless documentation QUBEdocs uses a simple framework for documenting models 'as you go', updating documentation via tags in real time, resulting in time and resource savings.
Now there is one caveat with QUBEdocs.  To fully use all the features from QUBEdocs, developers will need to design and develop their TM1 application utilizing and following some small simple formatting in which QUBEdocs will be able to display.  To be honest this is a good thing as it provides a standard and it emphasizes the importance that developers should add more comments when creating rules, TI's and etc.
For further information on QUBEdocs, check out this overview video.