It's not uncommon for sponsors and CROs to perform version upgrades on their clinical and safety systems or move away from certain ones altogether. They've been doing it for years. But why, when it impacts so many different parts of a company, both operationally and financially? The answer is relatively simple: Because what's at stake can have a much greater impact. Warning letters. Fines. Products pulled from the market. 
Lack of Functionality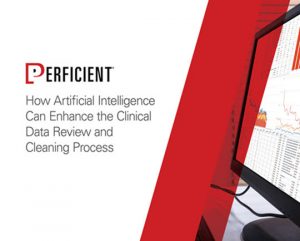 This guide analyzes how artificial intelligence – including machine learning – can be used by pharmaceutical and medical device companies to improve the clinical data review and cleansing process.
The lack of functionality a system has can greatly diminish productivity and the ability to meet stringent regulatory guidelines. Whether its related to data entry time, reporting capabilities, electronic submissions, supported languages, approval workflows, or support for signal management, some systems just don't live up to the job. And, over-configuring a system to meet commonly requested functionality can be too expensive and even make it painful to use. More often than not, it's more cost-effective to implement a highly-regarded system right out-of-the-box.
Lack of Version and Vendor Support
Another common reason for migrating systems has to do with a vendor's lack of version support. After a certain period, most software vendors typically don't support software that's significantly outdated. It's simply too costly to support every version that's ever been produced. Discontent with a software vendor's over-promising habits can also drive users away. Some vendors promise to include certain functionality in new versions, but consistently fail to deliver.
As you evaluate your next move, whether it's an upgrade or completely new piece of clinical trial software, keep the points (somewhat oversimplified) above in mind. Oh, and don't get star-struck by very low software license costs. As the saying goes, if it's too good to be true, it probably is. The same rings true in this space. You may end up paying for it in warning letters and fines.