IT spending is primarily focused on technologies to run the business primarily operations. With new ways of doing business, technology platforms decide the winners and losers. Typical brick and mortar versus online stores. If you look at the CIO's budget, more than 70% goes to operational systems, infrastructure and keeping-the-lights-on-type-of applications, and the rest is spent on customer-facing applications/systems.
With Digital Transformations happening at many enterprises, the shift in IT budget is also tracking the trend. Customer experience is one of the key strategies for successful companies. With smartphones and tools for accessing information, customers are one step ahead of the traditional organizations. Investing in new technologies like Big Data, Fast Analytics and pro-active customer experience strategies through converging technologies are not just futuristic but has to be fully functional now.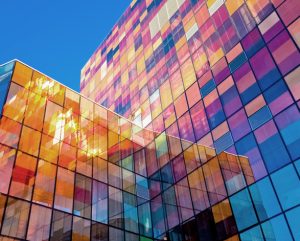 With some guidance, you can craft a data platform that is right for your organization's needs and gets the most return from your data capital.
CIOs are looking for ways to invest in new technologies for enhancing customer experience and leveraging the data (internal and external) to  accurately deliver customer experience not just operational systems. As more and more CIOs get invited to the business leadership table, business technology investment becomes a strategic asset to manage, leverage and deliver greater customer experience. (see spending shift in CIOs face the "Age of the Customer" ).
---
Connect with us on LinkedIn here.