Managing data has been a challenge irrespective of the size of the company. Last couple of decades most of the companies invested in leveraging the Enterprise Data through variety of initiatives like Enterprise Data Warehouse and Business Intelligence.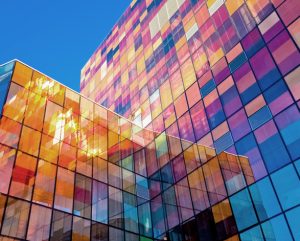 With some guidance, you can craft a data platform that is right for your organization's needs and gets the most return from your data capital.
If we divide the enterprise information usage in the last 2 decades, primarily they fall into the following top categories:
Operational Efficiency
Direct marketing (Junk mail, email, telemarketing)
Customer experience (Satisfaction surveys and incentive programs)
Usage of data is typically managed in silos and customer touch-points are not coordinated or even understood.
Today the data does not reside just within the Enterprise alone. Customers are armed with smart phones and tablets and other gadgets and are engaging through multi-channel.  The amount of information available for immediate consumption and to deliver appropriate responses are a big challenge, especially if the modernization (Digital Transformation) is not addressed.
The Enterprise data continue to have its own challenges (security, growing volume and need for fast analytics). But the customer interaction data is exploding through multiple channels. Managing all these challenges means building new architecture (Tools, Applications, Platforms). Investing in Digital Transformation initiatives is key to building modern architecture, which is vital to the survival of the Enterprise. Approaching and understanding the nuances of Digital transformation should be a top priority for 2015 for any modern Enterprise.
Image source: IBM
[pardot-form height="800″ id="34544″ title="SAT: 2015-2-11: Webinar BLOG Form: Digital Transformation in 2015: Laying the Groundwork for Success"]