SSRS is a powerful tool not because it projects queries in really good looking charts but because it enhances user experience.  The reports are so intuitive that users can navigate and export data without much training.  However, as business analyst or data analysts or report designers, it is our responsibility to extend these usability features to our users at every step.
We know that if sql returns no rows, SSRS will display empty tables to our customers. As a report designer and a user myself, empty table would worry me and would force me to think that reports are not pulling data correctly. Instead, I would like to see or show a clear message indicating why there is no data.  For example: No records found and so on.
Lets see how to add custom messages in SSRS.
For illustration, I have created a dummy table that contains 3 Columns:
1.)    Product
2.)    Product_Detail
3.)    Count
In order to add a custom message:
1.)    Select your table
2.)    Go to Properties
3.)    Scroll down to No Rows Message and Type Your Message in the Box.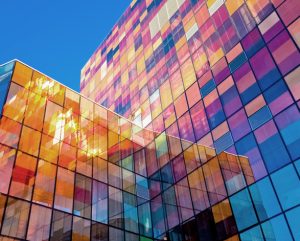 With some guidance, you can craft a data platform that is right for your organization's needs and gets the most return from your data capital.
You can also change the Color and Font in the No Rows Section of the Table Properties.
This is how my report looks after I add my No Rows message J
Stay Tuned for more 🙂