In today's marketplace, metrics and analytics play a key role in helping businesses understand and define how to they interact with their customers and employees.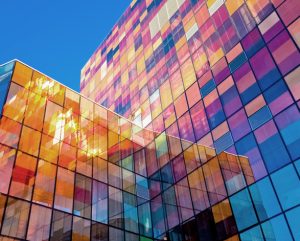 With some guidance, you can craft a data platform that is right for your organization's needs and gets the most return from your data capital.
Glenn Kline, Perficient technical director and Connect 2013 attendee, went to the session "Getting the Most Value Out of Metrics in IBM Connections 4" while at the conference this week. The session was presented by Miguel Estrada and Nan Shi and Glenn shared some of the highlights from the presentation:
Metrics Overview
Connections provides quantitative and qualitative metrics. Quantitative metrics are measurements and qualitative metrics are descriptive

They are presented using charts that provide at a glance views

Connections metrics supported by IBM Cognos Business Intelligence which is part of the Connections deployment

Can leverage Cognos BI for further analysis on social behavior
To see Glenn's full review of the Connect 2013 presentation, see his blog post here.