Without insights into future performance, businesses risk stagnation or failure. In today's competitive global markets, businesses must understand current profitability, predict financial performance, and model scenarios aimed at optimizing future growth and performance.   
Gaining Insight with AI
While baseline financials quantify profitability, they often do not provide key insights into what is driving sales, margin, and income.  Understanding the drivers of profitability involves further analysis and modeling, including volume-price-mix analysis and cost allocations to key product categories for true margin measurement.  Once insights to drivers of profitability are realized, predicting future profitability and performance is an increasingly difficult challenge. 
Financial forecasts are often built at a financial statement level and do not contain the level of detail required to test the effectiveness of drivers to predict future performance effectively.  This often results in "off-line" spreadsheet models attempting to achieve deeper support for the higher-level forecast.  
Predictability of future performance requires scenario modeling aimed at analyzing how historical drivers blended with external market drivers predict future outcomes.  This type of "predictive analytics" typically involves disparate data sources, manual data transformation, and spreadsheet-based calculations.  Not an ideal or sustainable approach.   
Emerging technologies, including Artificial Intelligence and Machine Learning, enable predictive modeling in new and compelling ways. ​ Performance Intelligence Solutions leverage both Artificial Intelligence and Machine Learning.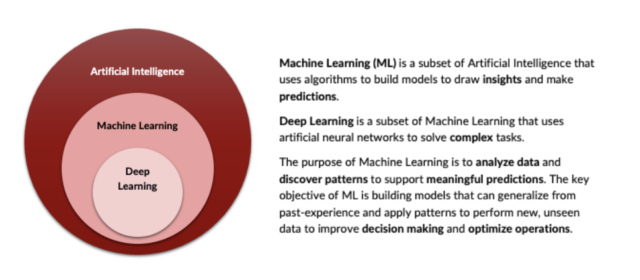 What is Performance Intelligence?
Performance Intelligence Solutions is the infusion of Artificial Intelligence (AI) and Business Intelligence (BI) into Corporate Performance Management (CPM) processes and platforms.  Performance Intelligence enables enhanced predictive capabilities, extending CPM data sets. CPM sits at the core of the solution while AI harnesses data to surface new and enhanced business insights. BI capabilities present the information in meaningful ways, allowing visual interpretation and informed decision-making.  ​ 
Performance Intelligence Solutions provide organizations deeper cognizance of patterns that drive performance. These can include predictability and optimization of sales mix, customer behavior, and profitability outcomes. 
Now What?
Performance Intelligence Solutions are key to leveraging new and emerging technologies within FP&A.  Deployed effectively, forecast accuracy and predictability of future performance will improve exponentially.  Target outcomes of solution adoption include improved margins, profitability, customer retention, and better capital allocation.   
Contact Perficient's Finance Advisory team to explore ideas. 
This post was co-authored by Brandan Ford.