It is common practice to update metadata (renames/corrections) in the business world to address changing business needs. Here we will discuss how the Model Validation page in Oracle EPCM can be used to identify the allocation rules referencing the dimension member and update the corrections.
Allocation Process and Rules
Cost Centers
As an example, a new parent member CC9000 with the child members CC9100, CC9200, CC9300, and CC9400 under Entity dimension has been created as shown in the below screen.
These new cost centers CC9100, CC9200, CC9300, and CC9400 have been referenced in the "Rent and Utilities Reassignment" Allocation Rule under the "Occupancy Expense Allocations" Rule Set of the "10 Actuals Allocation Process" Model as shown in the below screen.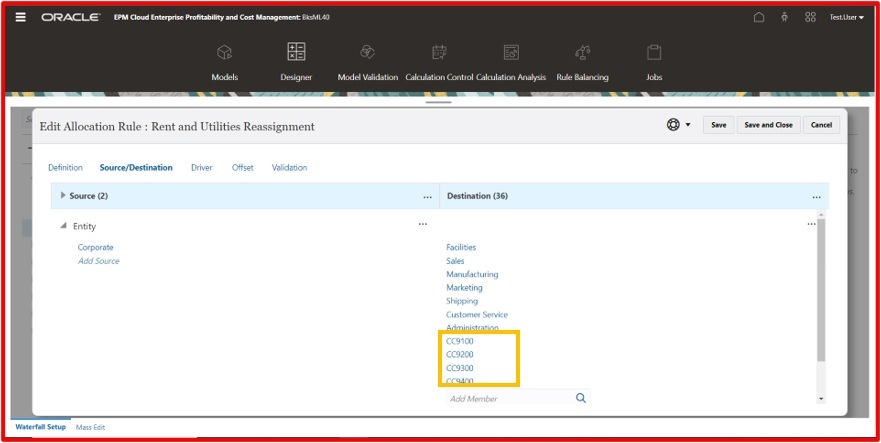 The allocation Rule was validated successfully as shown by the Validation Status tick mark under the "Validation" tab of the allocation rule.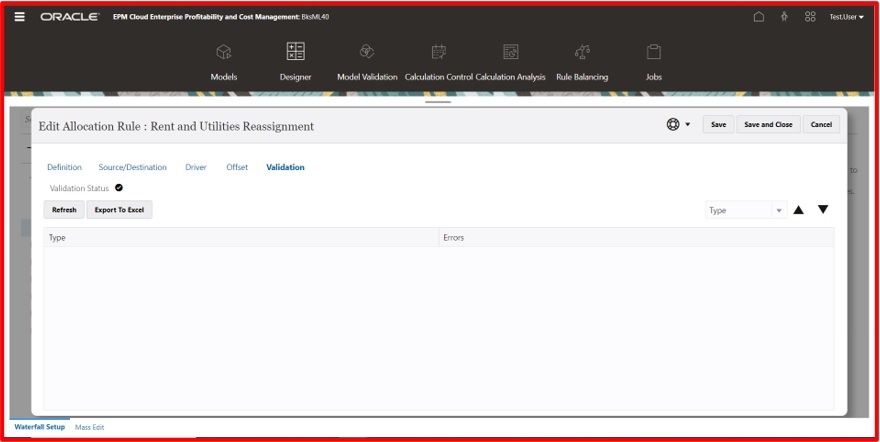 Due to the business change in the cost center, CC9100 had been renamed as CC91000.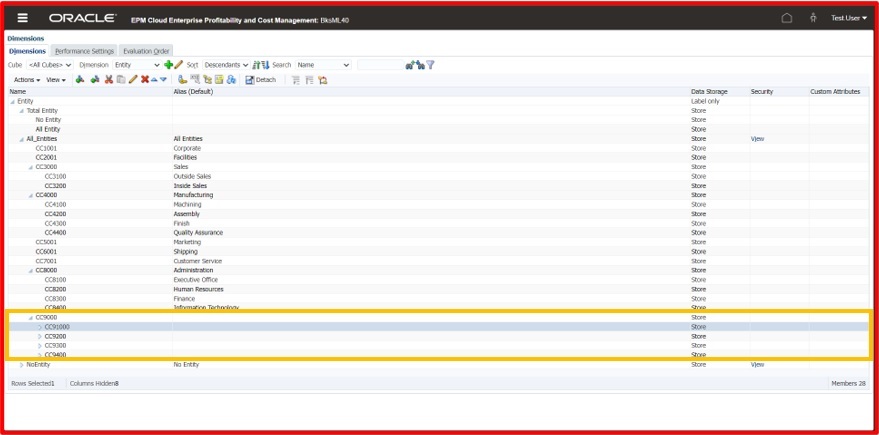 Model Validation
The change of cost center CC9100 to CC91000 has not been applied to the Allocation Rule yet. In this example, we know that only one allocation rule is using the CC9100 so we can replace that member with the new member CC91000. In reality, there would be multiple allocation rules using the old member. Model Validation can be used to identify the allocation rules using the old member. Older members can be replaced with new members once we know the details.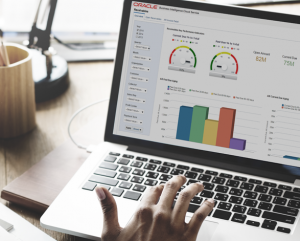 Explore key considerations, integrating the cloud with legacy applications and challenges of current cloud implementations.
The Model Validation Card is available under Modeling as shown on the below screen.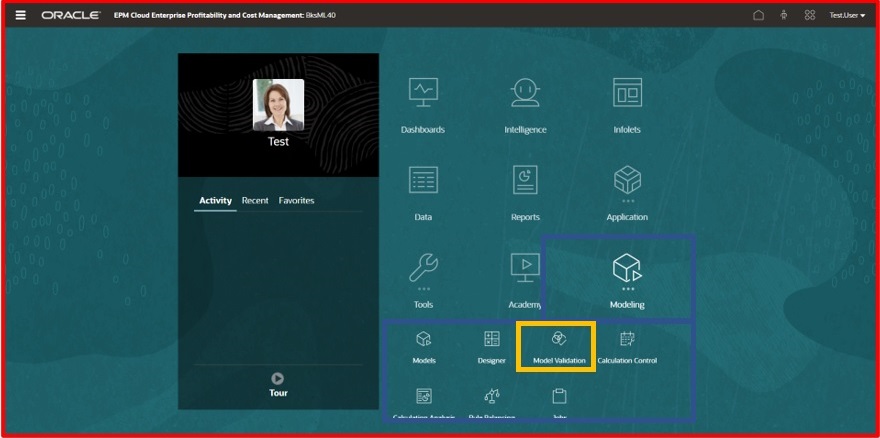 The below screen is shown how The Model Validation screen will be displayed.
Once the proper Model and Rule Set is selected, by clicking the Run button the system will validate all the allocation rules and display output as shown in the below screen with the appropriate details.

Once we know the Rule Set Name, Rule Name, Type, and the error information we can navigate to the corresponding Rule. When we navigate to the corresponding rule, an error message will be displayed as shown on the screen below.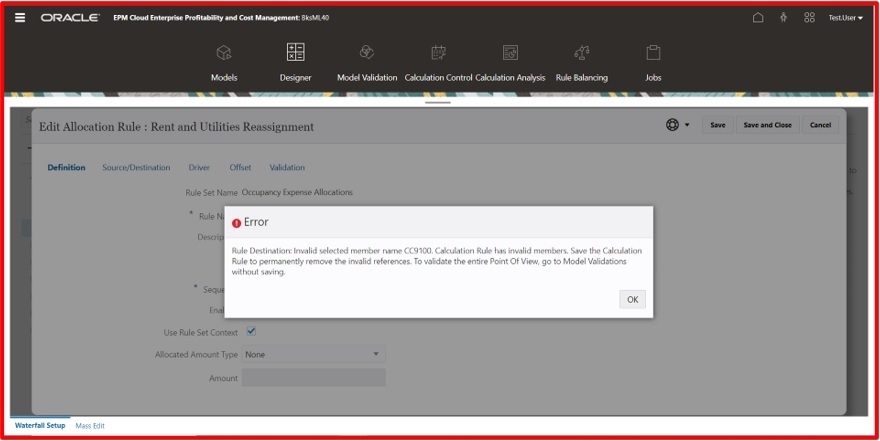 Click OK and navigate to the Destination tab and highlight the Entity. Please observe that the renamed entity CC91000 is not being displayed at the moment.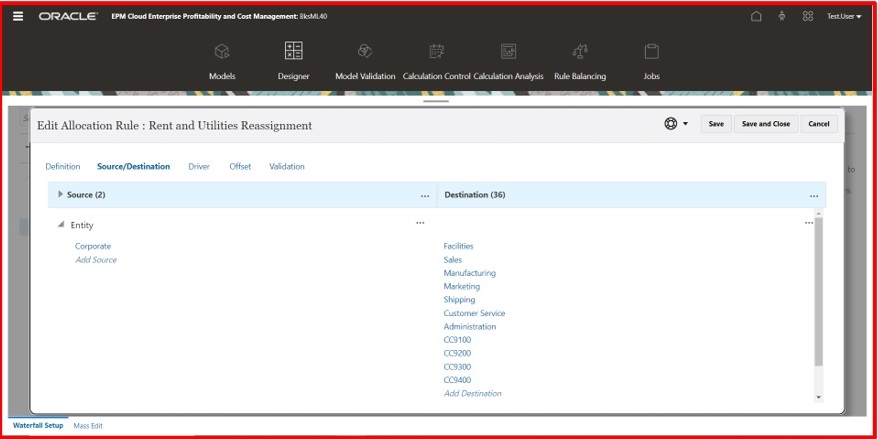 Click Add Destination and choose CC91000 from the Select Members and move it to the Selections side.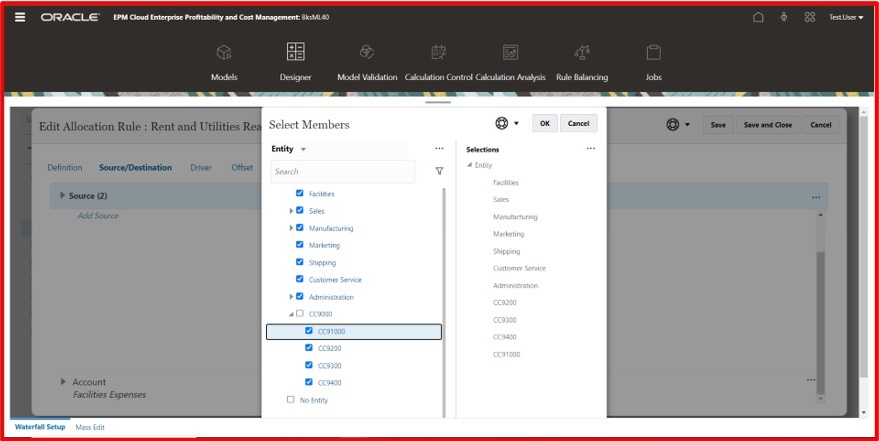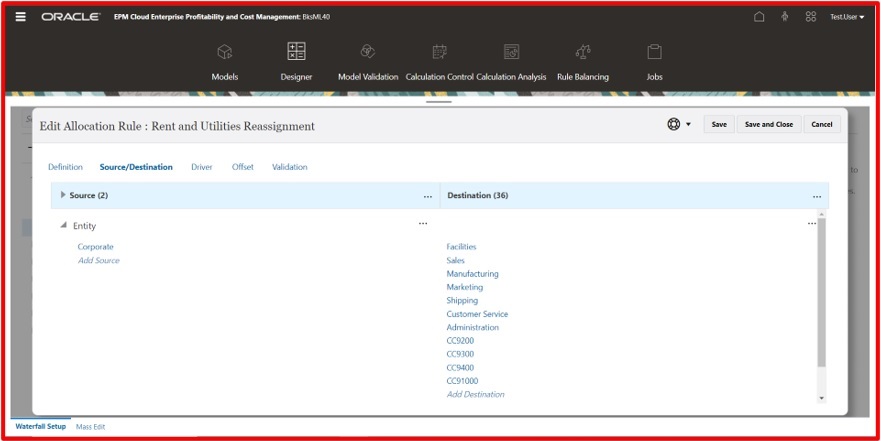 Once the newly renamed member is referenced, then execute the Model Validation again and verify if the error message has been cleared. Here in our situation, we received the successful validation message. If there are more validation messages, the same process can be followed to address those.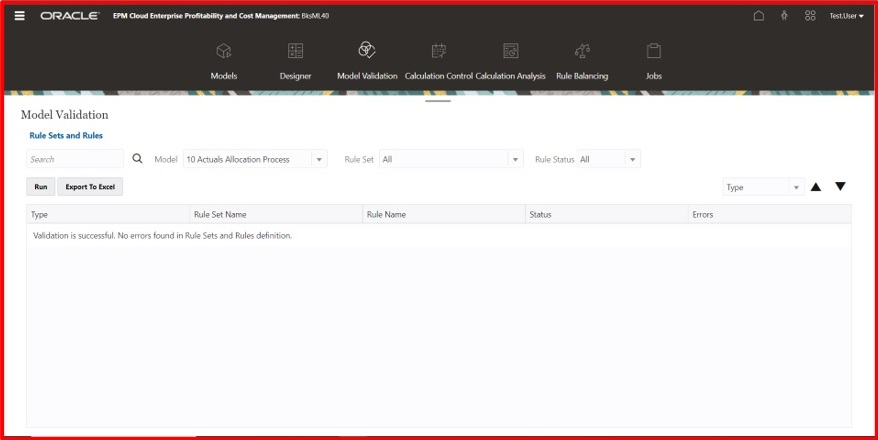 When changes are made to the dimension members in Profitability and Cost Management applications that are used in artifacts, those artifacts become invalid. As explained above, the Performing Model Validation Process helps to identify, address, and resolve these issues.