Oracle's Enterprise Data Management (EDM) solution has been heavily focused on several areas over the past couple of years; data governance, data integrity, and out-of-box integrations, just to name a few. However, the latest updates have included enhancements geared towards user experience (in addition to a continued focus on the previously mentioned areas). One such enhancement is the flexibility in extracting data from EDM.
Extracts enable users to retrieve data from a viewpoint into a formatted file or a global connection. Users can extract from any viewpoint and for any properties. Extracts are similar to exports, but there are some differences between the two. The biggest difference being that extracts can be customized. Exports are based on application registration settings.
Customization options are plenty. Need a file with a delimiter other than a comma? Or a file without column headers? Or maybe certain records need to be filtered and excluded from the file? All can be easily accomplished via EDM's extract feature. The below image displays all the available options that can be applied.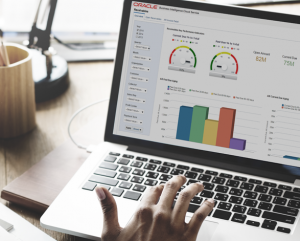 Explore key considerations, integrating the cloud with legacy applications and challenges of current cloud implementations.
A few key considerations to keep in mind include:
Extract files are encoded in UTF-8
Only users with Owner permission on a dimension can create

extr

acts
Users with Data Manager permission on a dimension can run

extr

acts
Properties are added to the

extr

act definition in the order selected. Therefore, be sure to select the properties in the order required for the file.
Have additional questions about extracts? Interested in exploring the benefits of Oracle Enterprise Data Management cloud? Contact us today!