Collaborate is where the Oracle user community comes together to share and learn through 1200+ education sessions, panels, and networking events. This year, Collaborate 19, is being held April 7-11 in San Antonio, TX.
Oracle's enterprise performance management (EPM) Java application program interfaces (API) can be very powerful in exacting and loading Oracle's Hyperion financial management (HFM) dimension, and fact data to either files or direct database tables. I will be delivering an informational session at Collaborate 19 where we will cover the advanced ability of the EMP Java API that otherwise could be lost in the very limited official Oracle documentation.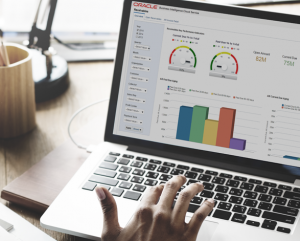 Explore key considerations, integrating the cloud with legacy applications and challenges of current cloud implementations.
During this session, you will learn how to use HFM Java API to write reusable code in order to:
Extract and load data from files or database tables to and from HFM
Consolidate HFM entities
Lock and unlock HFM entities
Do data integration to and from external Apps using database connections such as Oracle, SQL Server, files, etc.
Collaborate 19 Session: Mastering EPM Java API for BI Reporting
12:30 PM–1:30 PM
Apr 7, 2019
Daniel Xiao
Sr. Oracle BI Architect, Perficient
Click here to add the session to your schedule.
More Perficient Sessions
Perficient is proud to be an OAUG Star Partner and exhibitor at Collaborate 19. Make sure to visit us at booth #937! Join us for any one of our eight sessions at Collaborate! We're pleased to have been selected to present on key topics from Oracle Business Intelligence and Oracle EPM to ERP. Meet our experts and enter to win drawings held at the close of each session!