The first step any financial institution must take in its response to the new CCPA law is to evaluate its exposure and current state of readiness. We can help firms identify gaps, including areas that need immediate action and longer-term changes to support the program.
Areas that may require immediate action include any of the following:
Planning: Review of project governance, project plans, and risk logs to identify red flags
Analysis: Identification of critical process and data gaps, implementation or reinforcement of governance processes, documentation of requirements
Implementation: Technical services to consolidate customer data, develop governance and approval workflows, and make infrastructure upgrades
Quality assurance: Develop test plans and test cases and provide test automation
Longer-term measures may include changes to existing business processes and data silos to reduce the proliferation of customer personal data. These measures will make it easier to manage the usage and distribution of this data, and reduce the risk of data breaches.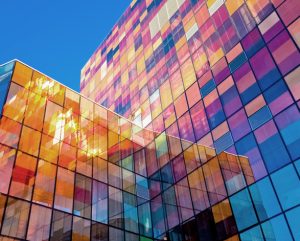 With some guidance, you can craft a data platform that is right for your organization's needs and gets the most return from your data capital.
Our data management practitioners have deep experience with banking and investment data. We have worked on major data management initiatives that help our clients become more agile, lower costs, reduce risk, and achieve regulatory compliance.
Our risk and compliance practice has a proven track record of helping financial firms understand and react to regulatory mandates. Our clients include some of the largest banks and investment management firms, and our practitioners have direct, hands-on experience with internal transformation programs focused on complying with regulations from authorities like the SEC, FINRA, and OCC.
Perficient + Financial Services
Companies in banking, asset and wealth management, capital markets, and insurance turn to us to help solve their most complex business and technology challenges. Whether it's keeping pace with today's digital transformation and cross-channel experience demands, improving operational efficiency, or dealing with the complexities of regulatory reform, we're helping you redefine the future of financial services for your customers.
We recently published a guide examining the California Consumer Privacy Act of 2018, and the steps any financial institution must take in its response to the new law to evaluate its exposure and current state of readiness. You can download the guide below.