There are a lot of trends in data and analytics on the rise with AI, advanced analytics, IoT, and data science. But even with all of those new ways to explore and transform your enterprise data assets, business intelligence (BI) is still at the core of effective data strategy.
Gartner estimates a $22.8 billion growth in BI by 2020. Organizations have become much more knowledgeable and accountable to explore what's possible with their enterprise data assets. I am now seeing more and more organizations investing in data and BI strategy to improve on customer experience and to innovate in areas they have not previously explored.
Data Strategy Outcomes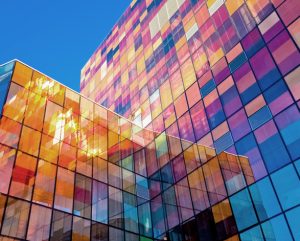 With some guidance, you can craft a data platform that is right for your organization's needs and gets the most return from your data capital.
Some examples of data strategy outcomes includes the following:
Exploring 3rd party benchmark data to figure out where an organization stands in their ability to serve their customers
IoT-enabled BI
Data governance for digital transformation
Customer journey optimization
Technology giants such as IBM, SAP and Microsoft are exploring Data Management Platforms (DMP) which have the capability to provide BI and analytics enabled by big data, machine data, cloud, IoT, and predictive models running in a seamless/serverless platform. Business processes such as blockchain and value stream maps combined with predictive models will enable DMP with a business context.
2018 BI Trends
The following are the BI trends you can look for in 2018 and beyond:
Self-service data preparation using the power of DMP
Advanced data visualization using custom visuals enabled by IoT
Smart data discovery giving way to predictive analytics
Natural Language Processing along with voice enablement (Alexa, Cortana, Siri…)
Strong Integration with data science tools such as R and Python enabling citizen data scientists to use BI platforms
Here is an example of a customer journey map around a DMP that we have developed based on the marketing strategy we developed over the years.
A strong BI foundation can help you make better decisions, improve operational efficiencies, grow revenues, increase competitive advantages, and more. Why wouldn't you want that for your organization? Find out what it takes to start leveraging your organization's enterprise data assets and get an edge on your competition.