I always like to dive into the technical details, sometimes to the chagrin of my colleagues. Today I had a brilliant opportunity to look under the covers at Lucene and it's future through the lens of the ElasticSearch team. Something stood out during this deep technical session that was hinted in yesterday's keynote as new features in Kibana. Substantial work was done in the 7.x stream to use BKD trees to represent geographical bounding boxes as 4D points. Following from this work is an effort underway to support arbitrary geospatial polygons in Lucene for version 8 or beyond. It is as yet unseen how far they will take this effort and if the Elastic Stack will offer a full replacement for a GIS solution in the future.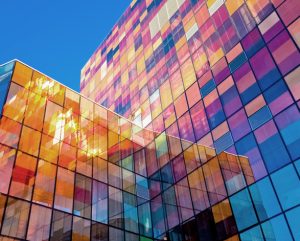 With some guidance, you can craft a data platform that is right for your organization's needs and gets the most return from your data capital.
It is an interesting concept, though. When you combine polygon support with ML Forecasting you can start to build a cost effective solution to help local governments make better projections of future real estate tax revenue. You might build solutions for modeling and predicting the spread of disease or various migration patterns. The possibilities here are quite substantial and can be used well beyond purely commercial endeavors.
One of the joys of open source technology is that we never quite know where it will end up. Perhaps an incumbent will adopt Elastic or Lucene to provide enhanced performance for analytical and search queries over geo-spatial data sets, or perhaps another solution will come to fruition first. I'm going to be watching this market closely over the next couple of years to see how Elastic and/or other Lucene based technologies are able to compete against the incumbents in the GIS arena.
I'm looking forward to the final day of the conference and will be back to share more about it. We're also excited to be demonstrating our new product Nero in a discussion of how to prepare for Google Search Appliance obsolescence on Thursday at 11:30am in the Spotlight Theater, and at 1:30pm, also in the Spotlight Theater, I'll be giving a quick talk on Elastic as a compliment to your Data Lake.