APIs and microservices are two key pieces to succeeding in the digital economy. Their ability to fuel innovation, scalability, and agility in the face of changing customer expectations make both popular approaches to integration to fuel digital transformation initiatives. However, both are fraught with challenges in implementation and execution. While APIs and microservices hold huge promise to accelerate digital businesses, you need the right foundation in order to achieve the potential payoffs. Most organizations have dipped their toes into API and microservices strategies, but how do you overcome the issues that come along with both technologies? Where do you get started if you haven't yet started?
Join this virtual summit series to learn how-to:
Adopt best practices for APIs and microservices to ensure a successful journey
Introduce the value of APIs and microservices to your team, product, and organization
Migrate from a monolithic application structures to microservices architecture
Identify likely use cases to get started
Registration provides you with access to key live-streamed industry events and on-demand presentations from API Academy, REST FEST 2017, API World 2017, and more.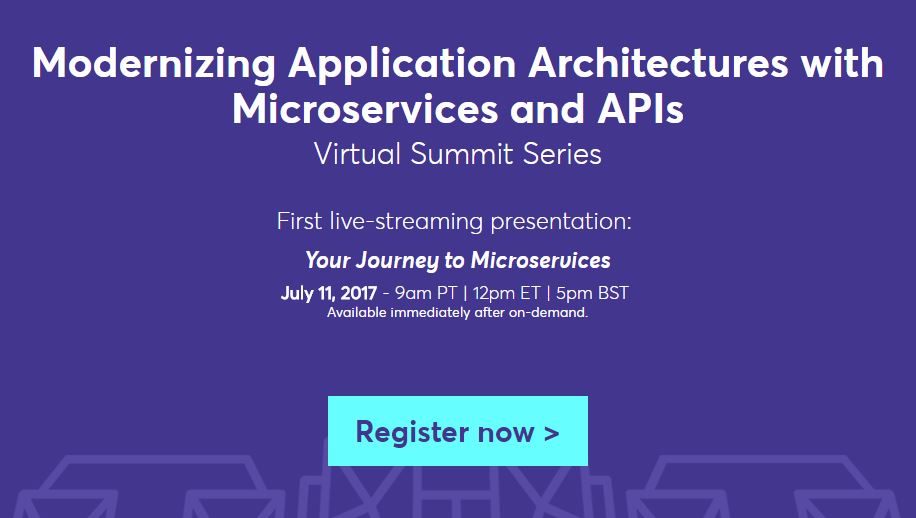 Perficient experts will be standing by at our virtual booth to answer your most difficult questions on APIs and microservices. Also check out our demos leveraging microservices and APIs, resources for your journey, and other tutorial material to help you along the way.