Organizations are turning to self-service data visualization and analytics tools like Tableau to explore enterprise data without limiting users to pre-defined questions or IT requests. We've helped many companies across a variety of industries implement these data discovery solutions with great results. The following high-level overviews are a sample of these implementations, highlighting the power of integrated data visualization solutions.
Rapid prototyping and self-service analytics improves sales, customer service, and DevOps
A US-based provider of satellite and geospatial imagery was looking for a solution to better manage their customer usage analytics in near real time, offer enhanced customization, and better monetize their solutions. Due to constraints in ingesting and processing high volumes of streaming data, there were challenges in scaling to accommodate different data streams and provide business users with comprehensive self-service analytics. Perficient implemented a scalable, cloud-based data visualization solution for rapid prototyping and self-service.
Benefits:
Customer service teams now have real-time usage information
Users have access to geospatial visualizations to proactively address potential issues
Customers are notified prior to service calls
DevOps engineers can closely monitor latency issues from central imagery application services
Sales can share interesting insights with customers on usage analytics based on specific areas of interests and offer relevant new products for cross-selling
Enabling Technologies:
Cloud and data processing environment: Amazon Web Services
Streaming data: Kafka, Spark, Postgres with PostGIS
Visualization: Tableau
Enhanced customer service using optimized performance and quality of service analytics
A multi-national telecommunications provider was looking to improve the visualization and analysis of service quality monitors to quickly identify impending issues that might disrupt services across a complex network of devices and services. Perficient implemented a solution to correlate device configuration changes to outages and service degradation.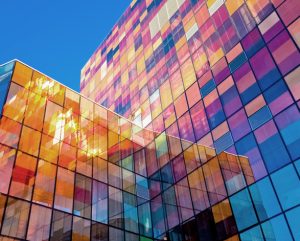 With some guidance, you can craft a data platform that is right for your organization's needs and gets the most return from your data capital.
Benefits:
Engineers can quickly correlate events with changes made to corresponding device configurations and application services
Allow tracking under the surface issues before full blown faults can occur
Correlate events from alarms, tickets, customer call recordings, maintenance reports, and system logs
Enhance customer satisfaction and create compelling benchmarks for new customers memberships
Expose vulnerabilities in device mappings
Enabling Technologies:
Streaming data: Kafka, NiFi, Elasticsearch, Apache Hadoop, Storm
Visualization: Tableau, Kibana
Predictive analytics and reporting solution for pricing models and inventory management
A nationwide real estate development company wanted to find an effective method of managing pricing based on market demand and demographics. Another core challenge was providing access to inventory information to personnel in the field. Perficient implemented a cloud-based solution for reporting, analytics and data science. This solution incorporated an existing data warehouse platform with Tableau Cloud for predictive analytics and visualization. We leveraged a sophisticated Tableau analytical system to accurately pinpoint pricing discrepancies in purchase orders and metrics to predict sales growth within certain item groups.
Benefits:
360-degree view of pricing models based on an analysis of historical pricing across multiple stores
Predictions for pricing and profits from a cloud-based platform for field personnel
Business analytics and visualizations for reports on current costs, sales and profits on any item in inventory
Enabling Technologies:
Data warehouse: Microsoft SQL Server
Visualization: Tableau
Dashboards and reports to optimize pre-sales targeting and outreach
A US-based telecomm provider was looking to optimize customer and prospect outreach for upcoming VoIP offerings.  Perficient provided ad-hoc predictive analytics and defined prioritized lists of potential customers for new product releases. This solution involved iterative creation of analytics dashboards and reports using data from customer orders, interactions and responses over time. Information was compiled from a variety of different platforms, including Salesforce and Marketo.
Benefits:
Ability to predict the likelihood of a contact purchasing new VoIP offerings based on the integrated reports
Post-implementation success rate of targeted sales at 80%
Enabling Technologies:
Marketing data: Salesforce, Marketo
Visualization: Tableau