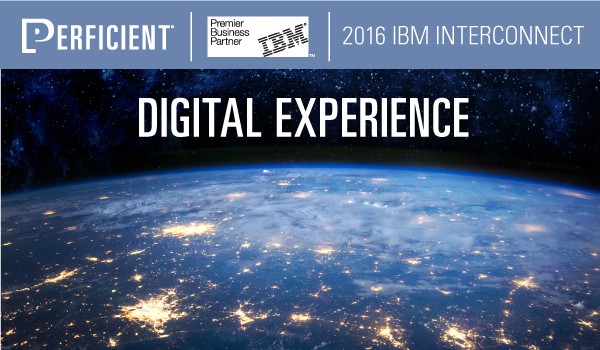 IBM opened the 2016 Interconnect conference this morning with the general session entitled Digital Business Transformation. Certainly a hot topic that sets the stage for the conference with IBM's focus on a hybrid cloud strategy to integrate mobile, IoT, and cognitive technologies.
The session was kicked off by IBM customers highlighting their solutions built on IBM technology including IBM Watson cognitive computing, IoT and hybrid cloud computing. Matthias Rebellius, CEO of Alpha Modus, explained their stock trading platform that uses Watson in the cloud to make trading decisions based on sentiment readings from Twitter. Richard Holmes reviewed Westpac's use of hybrid cloud and mobile to deliver a modern retail backing user experience. And Siemens Building Technologies Carl Eschenbach described smart buildings using IoT and Watson cloud to manage energy consumption and maintenance.
Robert LeBlanc SVP IBM Cloud then took the stage offering some memorable quotes including, IBM is "all in on hybrid cloud today and tomorrow" and all relevant "IBM software is now enabled for private, public and hybrid cloud". Mr. LeBlanc says we are at the tipping point for hybrid cloud with "80% of CXOs are experimenting with different business models or thinking of doing so" using cloud for innovation and to disrupt before being disrupted.
Carl Eschenbach with Vmware announced a partnership with IBM to deliver Vmware's software defined data centers running on IBM bare metal hardware in IBM's global cloud datacenters.
Brian Croll, VP Product Marketing at Apple, announced a continued partnership with IBM to deliver the Swift programming language to the server with IBM giving a demo of the Swift Sandbox. Croll highlighted Apple's success with apps including 100 billion downloads to 1 billion devices saying developer tools where key to the success.
A great opening to the conference with highlights from customers, product announcements and partnerships building up to the breakout sessions for hybrid cloud, mobile first, IoT, and cognitive technologies.