How valuable is it to make precise asset failure predictions?
1. Can we make more precise calls around Failure Probability.
a. You found an anomaly – How long before it fails?
b. Do I need another predictive tool to validate what I found?
c. Do I need to call in outside help?
d. Can we get by until the weekend? End of Month? Etc…
EXAMPLE:
Problem identified
Broken Gear Teeth.
The use of a continuous Vibration monitoring and and proper Alarm levels allowed the problem to be identified early. At the top of P-F curve.(Predictive Failure Curve). Giving the throughput Team 8 – 10 months lead time.
No unscheduled downtime occurred.
4 days of scheduled downtime.
800 proactive labor hours were required
to make repairs.
If the problem had not been identified and the
press failed, it would have resulted in 10 days
of unscheduled downtime, and 2640 reactive
labor hours to make repairs.
Cost Avoidance: $545,086.00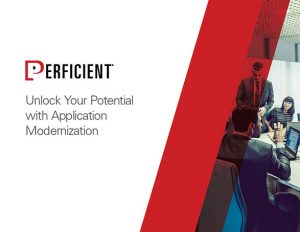 Application modernization is a growing area of focus for enterprises. If you're considering this path to cloud adoption, this guide explores considerations for the best approach – cloud native or legacy migration – and more.
Note: Information is based on Data from a
similar press failure that occurred in 2012.
The early detection of a problem, allowed the production team to keep the asset operating through a critical launch, saving the company $545,000.00.
Maintenance Teams struggle with inconsistent, and varying levels of data collection. Also, inconsistent and varying levels of talent and data gathering, from site to site.
By using newer Big Data Tools like Maximo & Predictive Maintenance Quality with Vibration, Infrared, and Ultrasound, we can develop precision data trending and patterning.
"We are only valuable to the Manufacturing process if we are focused on Throughput and Quality". When we fail to deliver uptime & equipment reliability to the production process, we are no longer needed. More importantly, we are perceived as a high cost silo".
Let's change Maintenance to a positive cost silo!
Dave Reiber – Business Solutions Architect