Over the past few months, the life sciences practice has produced several free resources related to the 21 CFR Part 11 regulation that governs electronic records and electronic signatures. To make it easy for our industry colleagues to find those resources, we decided to create a single blog post that links to all of them. 
As always, if you have any questions about anything we discuss or could use some guidance on a compliance-related situation you're facing in your organization, feel free to contact us. In the meantime, enjoy all of the resources!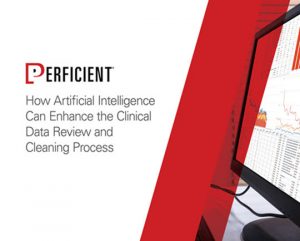 This guide analyzes how artificial intelligence – including machine learning – can be used by pharmaceutical and medical device companies to improve the clinical data review and cleansing process.
21 CFR Part 11 Decoder Ring Blog Series
Decoding 21 CFR Part 11 Webinar
The Ultimate Guide to 21 CFR Part 11
21 CFR Part 11 Webinar Questions and Answers