Coinciding with the Drug Information Association's (DIA) 51st Annual Meeting in Washington, D.C. last week, Oracle announced the newest version of its drug safety and pharmacovigilance system. Argus Safety 8.0, considered a major release, offers new features and functionality to help life sciences companies comply with ever-changing global regulatory requirements.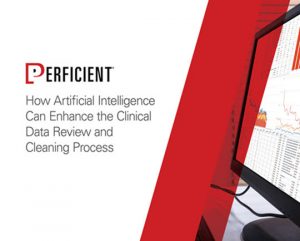 This guide analyzes how artificial intelligence – including machine learning – can be used by pharmaceutical and medical device companies to improve the clinical data review and cleansing process.
The Standard Edition of the system comes with new expedited reports (ICH E2B(R3) and FDA eVAERS) for the reporting of adverse events, and now integrates with Oracle BI Publisher and Oracle B2B gateway out-of-the-box. 
While the Enterprise Edition of system harnesses all the features from the Standard Edition, it has also boasts stronger reporting, querying, and analysis functionality by way of new and/or improved integrations.
The Japanese version of Argus Safety also has a handful of new features designed to address the regulations introduced by the Pharmaceuticals and Medical Devices Agency (PMDA).
To learn more about Oracle Argus Safety 8.0, contact our safety and pharmacovigilance team.