Perficient is proud to be a sponsor of IBM Vision 2015, held May 17-20 in Orlando, FL. Vision is the premier business analytics and performance management conference for finance, risk management and sales compensation professionals.
The conference is only 2 months away, so if you haven't already registered, click through the following link: http://www-01.ibm.com/software/analytics/vision/registration.html If you register before May 6th, using the promotional code "SP15PER", you'll receive $100 off the rate.

We're excited to announce two outstanding breakout sessions at the conference, where our customers will present on recent financial and performance management implementations:
 Vibra Healthcare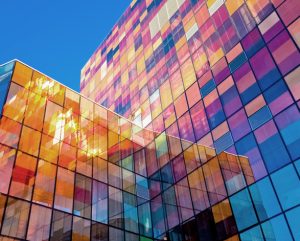 With some guidance, you can craft a data platform that is right for your organization's needs and gets the most return from your data capital.
Case Study: Vibra Healthcare Improves Capacity Management, Charting and Billing Accuracy with IBM Business Analytics
Vibra is a specialty healthcare provider dedicated to developing Freestanding Medical Rehab and Specialty Acute Care Hospitals, meeting the unique needs of patients and physicians. Vibra implemented Patient Census reporting to understand and manage hospital capacity followed by a Clinical Documentation Improvement dashboard to promote improved charting and more accurate billing. In addition, Vibra uses TM1 financial performance management capabilities to reduce manual re-key efforts and automate the production of hundreds of corporate and departmental balance sheets, income statements, and cashflow reports. Vibra is now analyzing referrals in Cognos BI to understand how their relationships with other facilities are converted into new business.
The Chickasaw Nation
Chickasaw Nation Implements Governance and Financial Performance Management using Mobile Analytics
Chickasaw Nation has incorporated mobile distribution to Apple iPads into their Monthly close reporting. This mobile distribution and platform has enabled instant access to track multiple Legislative Programs and enable proactive administrative decisions. Chickasaw Nation's need for mobile reporting capabilities, while still applying security at the account level, is what establishes Governance for distributed analytics across the board. The solution leverages IBM Business Viewpoint to manage user attributes and IBM Cognos Mobile for end user applications. This session details the mobile deployment at the Chickasaw Nation and best practices for mobile reporting package development, mobile security and mobile report consumption.
As we get closer to the conference, we'll share additional information on these sessions and Perficient events. We hope to see you at Vision!