Decision management is increasingly becoming an important facet of Business Process Automation. This means that building decision models as a way to specify the requirements is more critical in business rules projects. The Object Management Group Board of Directors voted to publish the Decision Model and Notation (DMN) as a specification earlier this year. It provides a graphical notation to accurately describe decisions by both business analysts and technical users in process models.
Another goal of DMN is to provide a standard for execution similar to Business Process Management Notation's Web Service Business Process Execution (WSBPEL) and interchange of business rules. This article will focus on the graphical notation of DMN.
The Necessity for Decision Modeling Notation
The DMN standard is designed to work alongside the Business Process Model and Notation (BPMN), providing the mechanism to identify and describe business decisions within the process model. While BPMN is great for process modeling, it does not provide an easy ability to capture decision requirements in a BPMN diagram. Capturing decision requirements in the process model makes them complex and difficult to maintain.
The Value of Decision Modeling Notation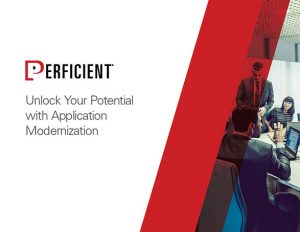 Application modernization is a growing area of focus for enterprises. If you're considering this path to cloud adoption, this guide explores considerations for the best approach – cloud native or legacy migration – and more.
The DMN value proposition to business process improvement software and business rules projects are the following:
Bridge the gap between requirements and technical implementation by mapping the graphics of the notation to the underlying constructs of execution environments such as business rules management systems.
Specify standard Decision Requirements diagrams by Business analysts that communicate process information which is easily understandable to all.
Link business rules and analytics to business objects using a common framework of interchange standard to deliver Business Rule Management Systems or Analytic Workbenches in order to easily share and tune decision information across process implementers.
Provide a format to share decisions and copy decision models between process improvement tools.
The Impact of Decision Modeling Notation
Software will be required to match applicable compliance or conformance points in order to claim compliance to the DMN's standards. There will be several levels of Decision Model Notation compliance, however, since this information is still being published, it will not be covered within this article. Decision discovery tools based on the Decision Modeling Notation graphical notation has already been released from IBM.
The latest release of IBM's cloud-based IBM Blueworks Live is ideal for capturing and managing decision models as part of the process analysis in a collaborative environment. Users can take advantage of the tool to identify, understand, and document key business decisions within the organization. This will allow them to acquire knowledge necessary to determine what is driving key business operations. The features of IBM Blueworks Live in decision discovery are a topic of future articles. The application does not have the capability to import and export decision models which limits it to decision discovery.
The Satisfaction of Decision Modeling Notation
Decision Model and Notation provides a common language and bridges the gap across business, IT, and analytic departments within organizations. The result is better attention paid to modeling decisions in processes. This brings the opportunity to improve collaboration, increase re-use, and easily implement accurate decision management solutions, resulting in lower cost and improved time to market for business rule projects. Organizations can also achieve cost reduction by standardizing skill sets, common notation for easier training and use, and reducing support for business rule management initiatives. The end results in a more agile business with complete, accurate decision making.