Some interesting facts and figures for your consideration:
90% – of stored data in the world today was created in the past 2 years
50% – annual data growth rate
34,000 – tweets sent each minute
9,000,000 – daily Amazon orders
7,000,000,000 – daily Google Page Views
2.5 Exabyte – amount of data created every day (an Exabyte is 1,000,000,000,000,000,000 B = 1000 petabytes = 1 million terabytes = 1 billion gigabytes)
Looking at these numbers it is easy to see why more and more technology vendors want to provide solutions to 'Big Data' problems.
In my previous blog, I mentioned how we'll soon get to a place where it will be more expensive for a company not to store data than to store data – some pundits claim that we've already reached this pivotal point.
Either way, it would be greatly beneficial to come to terms with at least some of those technologies that have made a substantial investment in the Big Data space.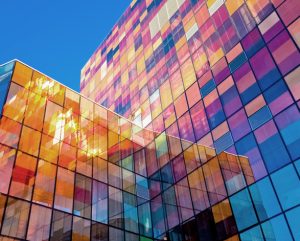 With some guidance, you can craft a data platform that is right for your organization's needs and gets the most return from your data capital.
One such technology is SAP HANA – a Big Data enabler. I am sure that some of you have heard this name before… but what is SAP HANA exactly?
The acronym H.AN.A. in 'SAP HANA', stands for High-performance ANalytical Appliance. If I went beyond the name/acronym and described SAP HANA in one sentence, I would say that SAP HANA is a database on steroids, perfectly capable of handling Big Data in-memory, and one of the few in-memory computing technologies that can be used as an enabler of Big Data Solutions.
Dr. Berg and Ms. Silvia – both SAP HANA gurus – provide a comprehensive and accurate definition of SAP HANA:
"SAP HANA is a flexible, data-source-agnostic toolset (meaning it does not care where the data comes from) that allows you to hold and analyze massive volumes of data in real time, without the need to aggregate or create highly complex physical data models. The SAP HANA in-memory database solution is a combination of hardware and software that optimizes row-based, column-based, and object-based database technologies to exploit parallel processing capabilities. We want to say the key part again: SAP HANA is a database. The overall solution requires special hardware and includes software and applications – but at its heart, SAP HANA is a database".
Or as I put it, SAP HANA is a database on steroids… but with no side-effects, of course. Most importantly though, SAP HANA is a 'Big Data Enabler', capable of:
Conducting Massive Parallel Processing (MPP), handling up to 100TB of data in-memory
Providing a 360 degree view of any organization
Safeguarding the integrity of the data by reducing, or eliminating data migrations, transformations, and extracts across a variety of environments
Ensuring overall governance of key system points, measures and metrics
All with very large amounts of data, in-memory and in real time… could this be a good fit for your company? Or, if you are already using SAP HANA, I'd love to hear from you and see how you have implemented this great technology and what benefits you've seen working with it.
My next blog post will focus on SAP HANA's harmonious, or almost harmonious, co-existence with Hadoop…